The holiday season is fast approaching, and your calendar is likely filling up with family gatherings, parties, and other plans that typically grace this time of year. As you schedule your engagements, ask yourself if your smile is ready for the festivities and photo-op moments. Perhaps now is the perfect time to refresh your appearance with cosmetic dentistry.
We offer
virtual consultations
, allowing you to discover your options to improve your smile from your phone, tablet, or computer at home. Take a selfie, a close-up picture of your smile, answer a few questions and in a few days, you'll have your own custom consultation from
Dr. Broome
. He'll include options to help you along with a comprehensive fee schedule for the suggested plan. Of course, you are always welcome to visit us in person as well to discuss your concerns and goals. 
Experience that Counts 
Word has spread over the past 16 years. Many people have met someone Dr. Broome has helped or may just want to know more about what he thinks about their smile. We all know the power of a smile. Studies show time and time again the value of being confident in your smile, as well as a great smile being ranked as the number one attribute people notice in a first impression. That's why Dr. Broome says, "Your smile is the ultimate accessory." 
People from around the world have sought out the results Dr. Broome achieves at his Charlotte, North Carolina practice. He has become renowned for minimally invasive techniques and amazing results. Dr. Broome continues to draw a wide number of patients from all over the world for his expertise in treatments such as porcelain veneers, Invisalign, and dental implants. A
virtual consultation
can give you all the answers to all the questions you have about getting your smile ready for a whole new social season. 
Here's what Charlotte Center for Cosmetic Dentistry in Southpark can do to help you get that stunning smile that will boost your confidence as your social calendar ramps up once again.
Teeth Whitening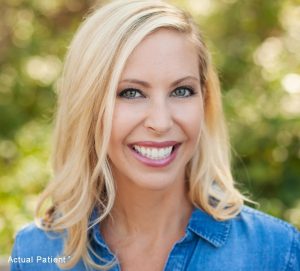 A sparkling smile can light up any room. During your virtual consultation, Dr. Broome can help you develop a treatment plan to achieve bright, white teeth that will instantly transform your smile. We offer various
teeth whitening
systems to treat patients with different levels of tooth sensitivity and treatment expectations.
Advanced dental procedures and technologies
provide successful results for patients with moderate to severe cases of stained teeth, as indicated in this
study
. Examples of our proven and popular procedures include:
Zoom! Teeth Whitening –  this simple and effective procedure involves brushing gel onto the surface of each tooth and using a specialized light to shine on teeth for 15-minute increments. This will be repeated 3-4 times to achieve the best improvement.

Ultradent Boost! – this innovative whitening system utilizes a chemically-activated power whitening gel that creates brighter, whiter teeth without the need for light activation. 
Porcelain Veneers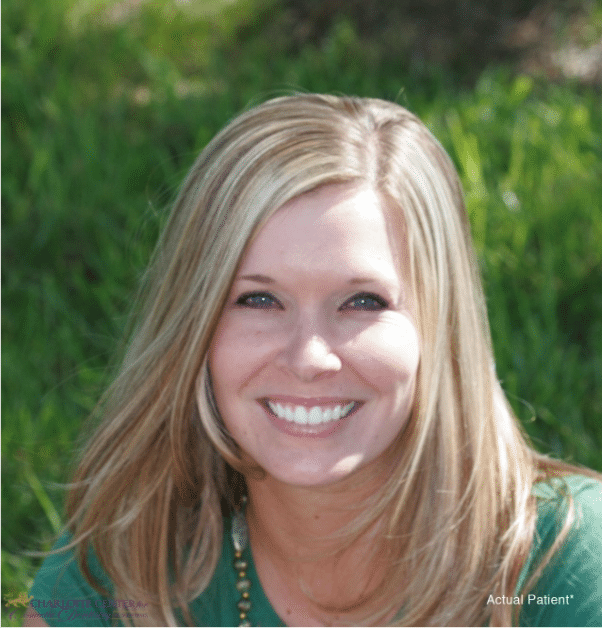 Teeth with chips, gaps, cracks, and stains can detract from an otherwise beautiful appearance. Fortunately, you can have even, straighter teeth without going th
rough a long orthodontic process.
Porcelain veneers
can address a wide variety of aesthetic teeth problems. A virtual consult can help identify misaligned, crooked, and discolored teeth that can be transformed into a whiter and more beautifully designed smile with this
revolutionary cosmetic dentistry treatment.
The process involves the use of ultra-thin porcelain shells that once bonded to your teeth are as strong or stronger than natural tooth structure and can be used to correct imperfections and rebuild strength and durability. Teeth also become resistant to staining or discoloration. The procedure can be completed within two visits to our office. With his skillful eye and dental mastery, Dr. Broome can create the most comfortable and natural-looking set of veneers that will give you that stunning smile you desire and can show off at any social event.
Invisalign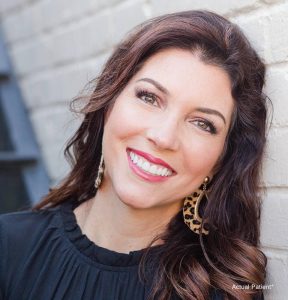 Thanks to advanced dental techniques, you can skip having to wear clunky wires, bands, and braces in order to achieve a straighter smile.
Invisalign
offers a comfortable and convenient way to get a smile that you'll feel more confident to show off anywhere. To learn more about the benefits of Invisalign, click here. 
After
your virtual consultation
, you will visit with Dr. Broome for your personal in-office New Patient Experience. During that visit, digital records are obtained that will be used to plan your new smile. The scans are sent to Align and a virtual model of your teeth will then be created. Dr. Broome uses the models to plan the movement of your teeth with a custom-designed series of clear aligners. The goal is to level and align your smile using custom-designed aligners. Each aligner is worn for 3-5 days and then a new set is inserted and the process begins again with the new aligner until you are done with the
teeth straightening process
. 
For best results, we suggest aligners be worn for 22-23 hours a day and only removed to eat and brush your teeth. Thanks to this cutting-edge dental procedure, you can comfortably and discreetly straighten your smile.
Teeth-In-A-Day
Rebuilding severely damaged teeth doesn't have to be a stressful process. Dr. Broome uses a proven workflow to plan and deliver amazing implant-supported restorations for patients with severely damaged natural teeth with a process called, "
Teeth-In-A-Day
".  This involves replacing an entire arch of teeth (upper and/or lower) with implant-supported solutions. 
Dr. Broome and his team utilize a unique "Digital Workflow" to reduce the time and steps required for Teeth-In-A-Day treatment options. The team can digitally design your new smile, then efficiently plan the number and optimal position of implants required to support your implant restoration. This procedure is an excellent option for those who have significant dental issues, yet wish to have a more attractive smile. With our online consultations, it's even more convenient for you to find out how to get started on your perfect smile journey! 
Dental Bridges
A smile with gaps and missing teeth will not only have an impact on your self-confidence, but it can also affect your ability to consume fruits and vegetables which are necessary for a healthy diet. An effective solution is a dental bridge. 
An alternative to removable dentures, a
dental bridge
is a custom-designed solution that fills in a gap caused by a missing tooth using an artificial tooth that is attached to either side of the crown. A bridge can help you speak more clearly, chew properly, distribute the forces in your bite, and maintain the shape of your face
—
all while you smile more beautifully. 
Schedule Your Virtual Consultation With Our Cosmetic Dentist Today 
Ready to have a beautiful, picture-perfect smile? Dr. Broome, Charlotte's renowned cosmetic dentist, along with the other dental experts at Charlotte Center for Cosmetic Dentistry, will ensure you receive the finest treatments and results in their care. 
Contact us
 to request a virtual consultation with our cosmetic dentist or contact us to learn more about our dental and cosmetic service