Dental Bridges
A great option for the replacement of missing teeth is a
dental bridge
. If you have teeth missing, causing gaps in your smile, it is not generally considered a dental emergency, but it is detrimental to your self-esteem. Furthermore, missing teeth can affect your ability to consume a healthy diet, with plenty of fruits and vegetables. Dental bridges are a fantastic alternative to dentures for Charlotte patients who want a comfortable and natural-looking smile. A bridge is custom-crafted to fill the gap caused by a missing tooth with an artificial tooth that is attached to either side to a crown. Like all
cosmetic dentistry procedures
, these replacements are designed to restore strength and functionality, as well as beauty, to your smile. Bridges also provide a less costly and less time-consuming alternative to dental implants.
Read More
Contact Charlotte Center for Cosmetic Dentistry today for more information and to see if dental bridges can help eliminate gaps and shape your smile. Our luxurious spa-like atmosphere and cutting-edge dentistry in our Charlotte office will ensure your appointment is as relaxing as it is effective.
Procedure
During your first visit with skilled dentist Dr. Broome, your teeth will be prepared for the bridge treatment.  This involves the reshaping of the teeth by removing a portion of enamel and dentin to allow room for a crown. Next, impressions of your teeth are made.  These impressions serve as a model for your future bridge, porcelain teeth, and crowns that are custom-made in a dental lab. Dr. Broome will fit you with a temporary bridge to protect your exposed teeth, while your permanent bridge is being made.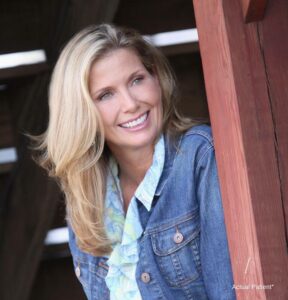 During your next visit to our Charlotte cosmetic dentistry office, Dr. Broome will remove your temporary bridge, and the new permanent bridge will be checked and adjusted to make sure it fits perfectly in your mouth.
Benefits
A bridge is used to restore or permanently replace one or more missing teeth. While bridges are considered cosmetic, they also have a strong effect on the prevention of future dental problems. If you have missing teeth, there is a higher risk for tooth decay, periodontal (gum) disease and TMJ. Bridges are a great first step in filling up the gap in your smile and preventing these unwanted threats. Additionally, bridges restore your ability to chew properly, maintain the shape of your face and distribute the forces in your bite. 
ncbi.nlm.nih.gov
discusses in depth the benefits of dental bridges. In addition to assisting with the prevention of medical problems, bridges can help a person speak more clearly and smile more attractively!
Frequently Asked Questions for Dental Bridges
Q: How long do dental bridges last?
A
: Replacements can last 10 to 25 years or even longer.  With good oral hygiene and regular visits to your dentist, it is not unusual for the life span of a bridge to be over 20 years.
Q: Will a bridge affect how I speak?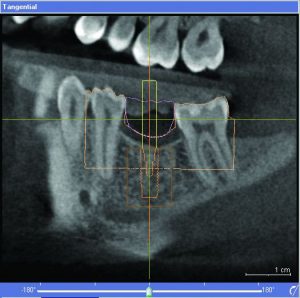 A
: It can be difficult to speak clearly when teeth are missing in the front area of the mouth, so when a bridge is placed, you will be able to speak more clearly.
Q: Will it be difficult to eat with a bridge?
A
: Eating will actually become easier once you've filled in those missing tooth gaps with a bridge.
Q: How do I maintain dental hygiene with new teeth?
A
: It is important to keep your remaining teeth healthy and strong, as the success of the bridge depends on the solid foundation of the surrounding teeth. Brushing twice a day and flossing daily helps prevent tooth decay and gum disease that can lead to tooth loss.  Keep regular appointments at our Charlotte cosmetic dentistry office and eat a balanced diet with fruits and vegetables.
Contact Charlotte Center for Cosmetic Dentistry
Your smile is one of the first things people notice about you, and at Charlotte Center for Cosmetic Dentistry, we believe that every patient should be able to achieve the smile of his/her dreams. We are proud to offer the most advanced, effective dental service available, such as virtual digital impressions and laser dentistry in a relaxing, spa-like setting in order to achieve the best possible results.  If you are interested in dental bridges, please
contact our dental experts
today!