Frequently Asked Questions
At
Charlotte Center for Cosmetic Dentistry
, we enjoy helping our patients better understand their treatments as best as possible. Below, we've compiled some of our most
frequently asked questions
that we hear often. If you have questions not found on this page, feel free to send us an email and we'd be happy to respond!
What is Cosmetic Dentistry?
Cosmetic dentistry refers to all dental procedures that work to restore and improve the appearance of a person's teeth and smile. A cosmetic dentist is trained in the latest dental procedures that conserve, restore, and enhance a patient's smile in addition to all aspects of oral health care and general dentistry.
Read More
Q. What Areas of Charlotte Do You Serve?
A. 
Located in South Park Mall, we serve patients who come from several regions of Charlotte, NC along with the bordering city of Rock Hill, SC. These regions include:
Charlotte, NC
Downtown Charlotte
Dilworth
Southpark
Elizabeth
Cotswald
Rock Hill, SC
Downtown Rock Hill
Newport
Boyd Hill
Q. How Can I Improve My Smile?
A.
There are a number of cosmetic dentistry treatments that can improve the appearance of your smile, including: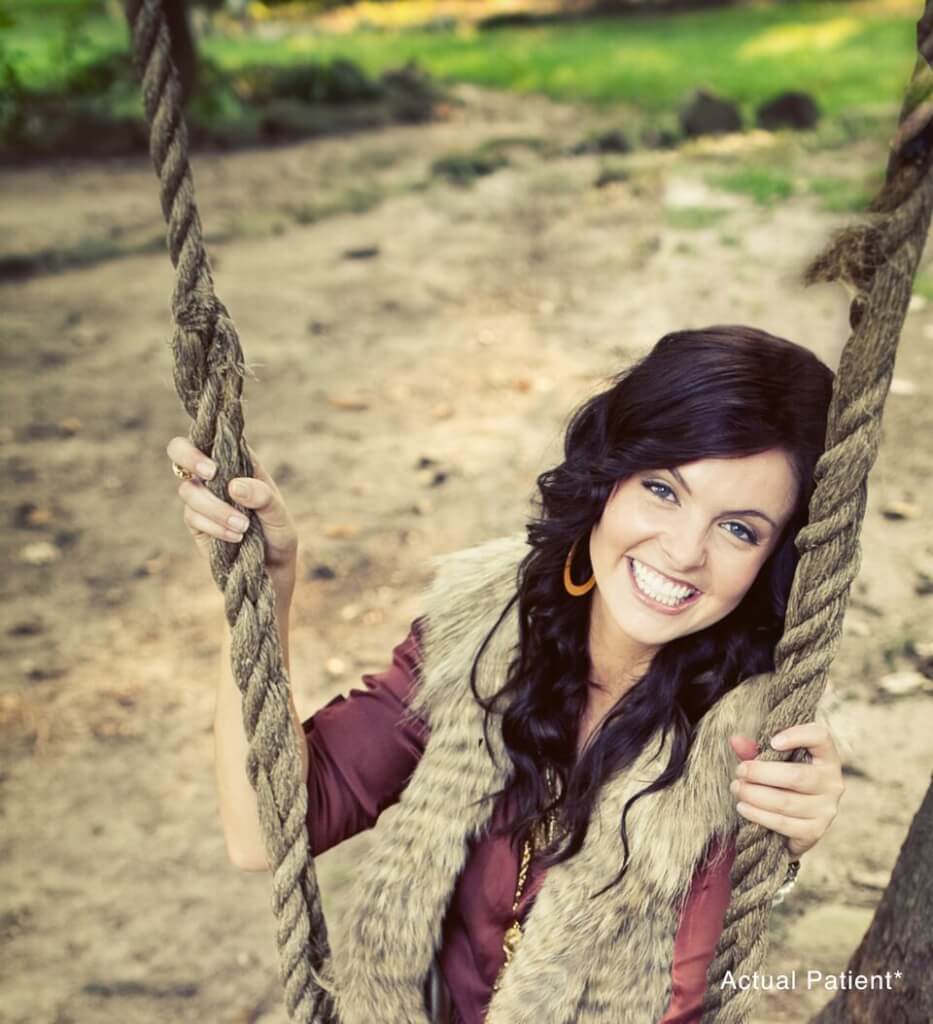 At Charlotte Center for Cosmetic Dentistry, these treatments can be performed alone or in combination in order to restore your sparkling smile. Using the latest in digital dentistry technology, many of our patients' treatments can be completed during a single visit.
Q. What is Teeth Whitening?
A.
Daily habits, like drinking tea or coffee and taking certain types of medications, can lead to discolored or stained teeth. Dr. Broome offers various types of advanced teeth whitening to meet each patient's unique teeth whitening needs. Our Charlotte office offers the proven and popular Zoom!®, Ultradent Boost!, DayWhite, NiteWhite, MI-Paste, and Opalescence systems to treat patients with different levels of tooth sensitivity and treatment expectations. To learn more about teeth whitening procedures, visit
ncbi.nlm.nih.gov
Q. What is Bonding?
A.
Tooth bonding is a single visit cosmetic dental procedure that can restore small cracks, chips, or tooth gaps using composite resins to repair these minor cosmetic dental issues. To learn more about tooth bonding, visit
colgate.com
Q. What are Porcelain Veneers?
A.
Porcelain veneers are thin, custom-made shells that are bonded to the front surface of the teeth to rebuild both strength and durability. Porcelain veneers are used to correct imperfections like chips, cracks or stains. They are custom-made with premium, natural-looking porcelain, which is resistant to staining or discoloration. To learn more about porcelain veneers, visit
ncbi.nlm.nih.gov
Q. What are Porcelain Crowns?
A.
When a large volume of a tooth's structure has been damaged from decay or cracked, a cosmetic restoration called a "crown" is the best option. A porcelain crown covers the whole visible area of a tooth using porcelain, a durable material that mimics the natural tooth structure. Crowns cover more surface area than a typical filling and are made of a much stronger material. For this reason, dental crowns are the perfect fix for damaged, decaying teeth. Using our state-of-the-art CEREC system and 3shape scanner, our team at Charlotte Center for Cosmetic Dentistry are able to accurately diagnose when a porcelain crown is the best solution for a patient's dental concerns and then fabricate the crown on-site within the same day. To learn more about dental crowns, visit
medlineplus.gov
Q. What Should I Do to Maintain My Smile and Prevent Tooth Decay or Gum Disease?
A.
Healthy teeth and gum care start at home. Brushing and flossing on a daily basis, at least twice a day, is the best way to take care of your teeth and gums on a continual basis. By keeping to a daily routine you will greatly minimize the risk of gingivitis or tooth decay as you age. Regular tongue brushing will also help reduce problem-causing bacteria and keep your breath fresh! Lastly, regular checkups and teeth cleanings at our Charlotte office with
Dr. Broome
will help you maintain your smile while preventing tooth decay or gum disease!
Q. What Can I Expect From a General or Cosmetic Consultation?
A.
A general or cosmetic dentistry consultation at our
Charlotte practice
is the starting point to determine the best plan for achieving your desired results. We offer the latest in cutting-edge digital methods and state-of-the-art equipment to offer the most effective, efficient treatments in a relaxed, spa-like setting. 3D oral-imaging, digital planning, and single visit restoration have made lengthy appointments, multiple visits, and uncomfortable restorations a thing of the past.
Q. What is a Dental Implant?
A.
A
dental implant
is a "man-made" replacement for a missing tooth or tooth root. Made from titanium, this screw-like object is inserted under the gum and directly into the upper or lower jaw bone. This creates an anchor for the new tooth to be placed onto the dental implant.
Q. What are the Benefits of Dental Implants?
A.
Dental implants offer the following benefits:
Look and function like your natural teeth
A permanent solution for missing teeth
Can be maintained with a healthy, oral hygiene routine and regular check-ups
Decrease the possibility of bone loss, periodontal disease, tooth movement, and further tooth loss
Replace the need for removable full or partial dentures
Focus only on the tooth or teeth that are missing without the need to interfere with adjacent teeth. A traditional bridge can involve two or more adjacent teeth being compromised in order to create a false tooth in between.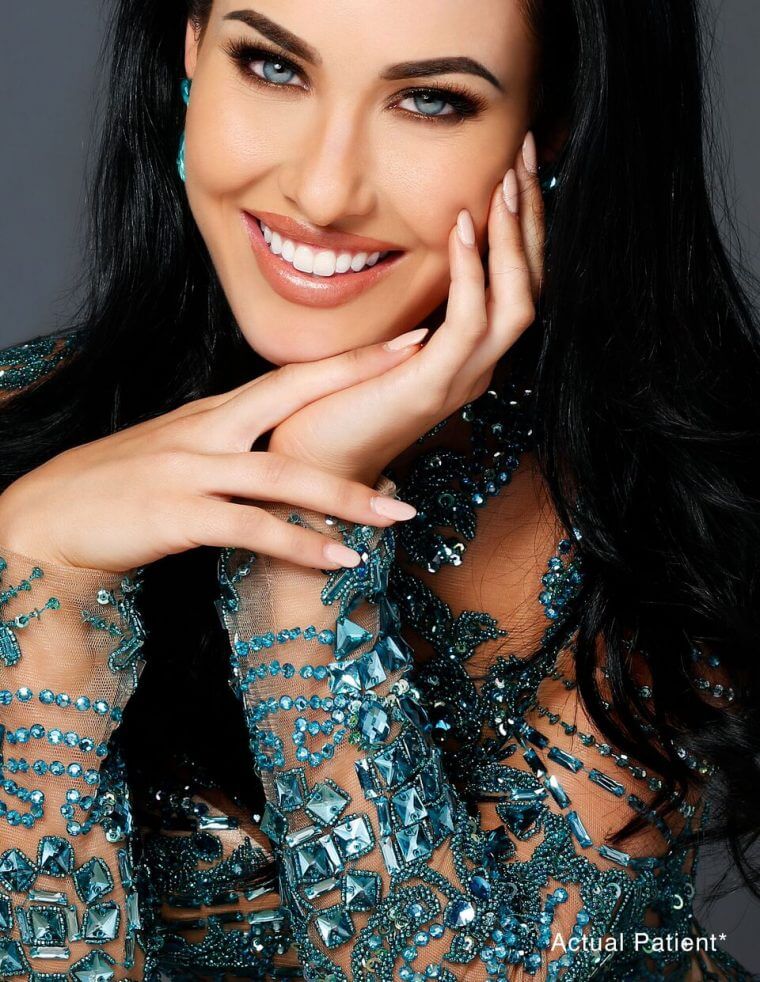 Q. Who is a Candidate for Dental Implants?
A.
Most patients who have one or more missing teeth are eligible for dental implants. For best results, patients must be in good overall health and have enough healthy gum and bone tissue to support an implant. Smoking, certain medications or medical conditions, such as diabetes, will need to be evaluated on an individual basis to ensure that a dental implant is a safe option. To learn more about dental implants, visit
mouthhealthy.org
Q. How is Pain Managed During Dental Procedures?
A.
Dr. Broome is IV-certified and offers his patients the option of multi-dose
oral sedation
and/or
IV sedation
for the most comfortable dental experience possible. For procedures like a tooth filling, extraction or root canal, it's possible to undergo all routine and cosmetic dental procedures worry-free with sedation!
Q. How Can We Change the Position of Teeth That are Crooked?
A.
Invisalign®
is an innovative alternative to metal braces that uses custom-made teeth straightening clear aligners. Invisalign® is virtually undetectable and a great option for teens and adults looking to straighten their teeth with minimal interference in their day-to-day lives.
Q. What are Dental Treatments for Sleep Apnea?
A.
Sleep apnea
is a condition that is caused by obstructed breathing. People that suffer from sleep apnea may have the following symptoms:
Trouble staying asleep
Loud snoring
Gasping for air while asleep
Headaches
Dry mouth or a sore throat
Difficulty concentrating
Irritability or depression
Low quality of sleep regardless of the duration of sleep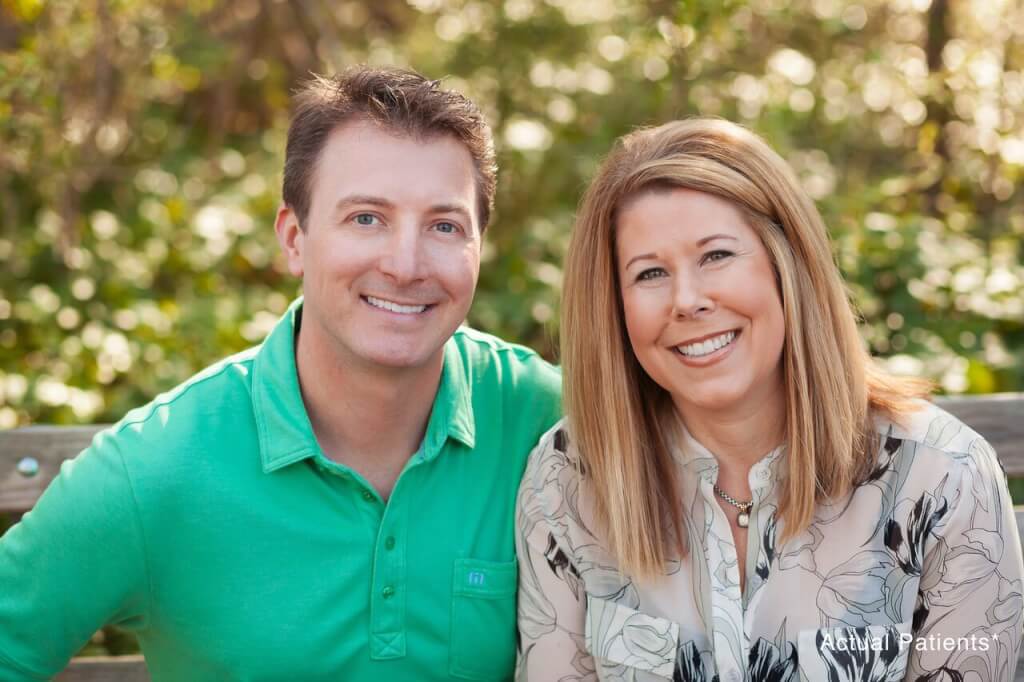 Dr. Broome can not only refer patients to a sleep specialist but can also create a custom oral appliance that supports and positions the lower jaw in such a way as to prevent obstructed breathing. This device is often a more comfortable alternative to the traditional sleep apnea treatment device called continuous positive airway pressure (CPAP) device.
Learn More About Our Comprehensive Dentistry Services Today
Whatever your general or cosmetic dental concerns, our skilled dental team is ready to meet your needs. By
contacting
the Charlotte Center for Cosmetic Dentistry, you can be sure that your smile is in skilled hands. Get in touch with Dr. Broome today to make an appointment! Next,
meet our dentists
.