Implant Placement
For many people,
dental implants
are a great way to replace a missing tooth or obtain the smile they have always wanted. Today, digital dentistry is making the
dental implants
restorative process faster and more predictable. Advanced technology has allowed dentistry to evolve to the point that the exact same material and type of dental crown you would order from a dental lab can be designed and created in our Charlotte office in under an hour. This makes single visit dentistry not only possible but the new normal for us.
Read More
Dental implants
are
titanium tooth root replacements
that are inserted into the jawbone to secure a crown, bridge or other type of dental restoration. However, the procedure for determining where to place an implant requires careful examination and planning using cutting-edge, in-office digital technology. It is important to find a dental team with extensive skill and experience with implant placement.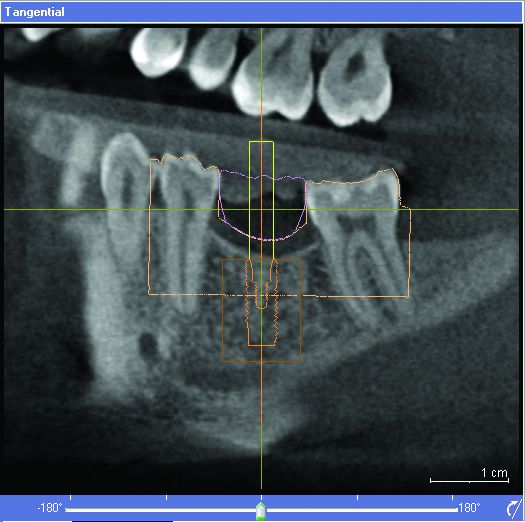 At
Charlotte Center for Cosmetic Dentistry
, we have the ability to digitally plan your implant placement, create a surgical guide for precision placement, place your implant in our office, and make the implant restoration in our office as well. This allow us to maintain control of your care and offer much faster service, all-in-one office. This saves you time and eliminates many extra visits. Charlotte Center for Cosmetic Dentistry is dedicated to bringing
advanced technology
and innovative techniques to our patients. We are always seeking knowledge and looking for new technology and procedures that offer significant value to our patients. Providing outstanding value is our primary mission in our practice. We know if we can offer unique solutions, listen to our patients, and deliver what others say is impossible, we will be able to continue to love to come to work each day! We are proud that patients from all over the world come to Charlotte and seek our help for cosmetic and comprehensive dental care. Our practice is designed to offer individual attention and privacy to every patient. All offered in a very relaxing, spa-like environment. To learn more about dental implants and to get the beautiful, healthy smile you've always wanted, please make an appointment with us today.
Are Dental Implants Right for You?
Dental implants
can be an excellent option for individuals in relatively good health. Dental implants actually fuse to your bone so adequate bone volume and strength is a prerequisite for implant placement. For patients that have bone loss or bone defects, the option to augment or graft can create a more favorable scenario for implants. Dr. Broome can determine if bone augmentation will be required and perform that procedure at the time of implant placement. Healthy gum tissue is also very important. Bone supports the implant fixture but the pink gum tissue around the teeth is what makes up a large portion of the aesthetics we see each day. The bone and gum tissue must all be adequate to make the new artificial implant tooth look its best. When planned correctly, implants can be undetectable. The implants can look and function exactly like real teeth. This offers a conservative option when compared to bridges or any other options that requires additional tooth preparation. After all, our primary goal is a healthy, beautiful, and functional smile that last a lifetime! Proper planning can make dental implants a viable solution for just about anyone that needs options to replace a missing tooth or teeth. In order to determine whether you or a loved one is a good candidate for dental implants, please schedule an appointment our cosmetic dentists today.
Diagnostic and Implant Planning Procedures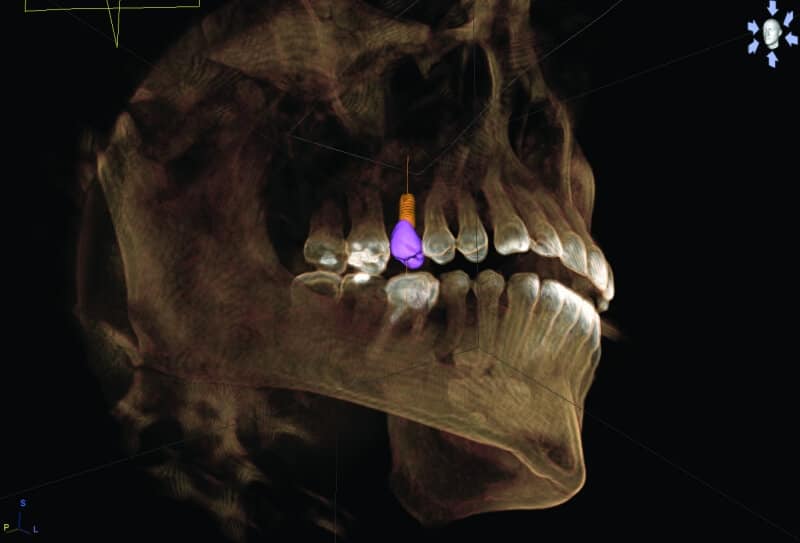 Our
digital dentistry technology
, such as our
Galileos 3D Cone Beam CT system (CBCT)
, allows us to obtain high definition crystal clear 3-D images of a patient's dental anatomy and assess whether an implant is the best course of action. It is crucial that a patient have the proper bone volume to support a dental implant; therefore, we thoroughly examine each patient's smile, health, and anatomy to determine if his or her jaw requires oral surgery or grafting to strengthen the jaw bone before proceeding with an implant. The information our imaging technology provides is invaluable for ensuring accuracy and safety, particularly when it comes to avoiding sensitive nerves and roots, as well as the sinuses when planning how to provide a patient with a full and complete smile. The technology can evaluate even the subtlest variation in bone density. Best of all, the diagnostic and planning process takes only a matter of minutes!
What to Expect During Dental Implant Placement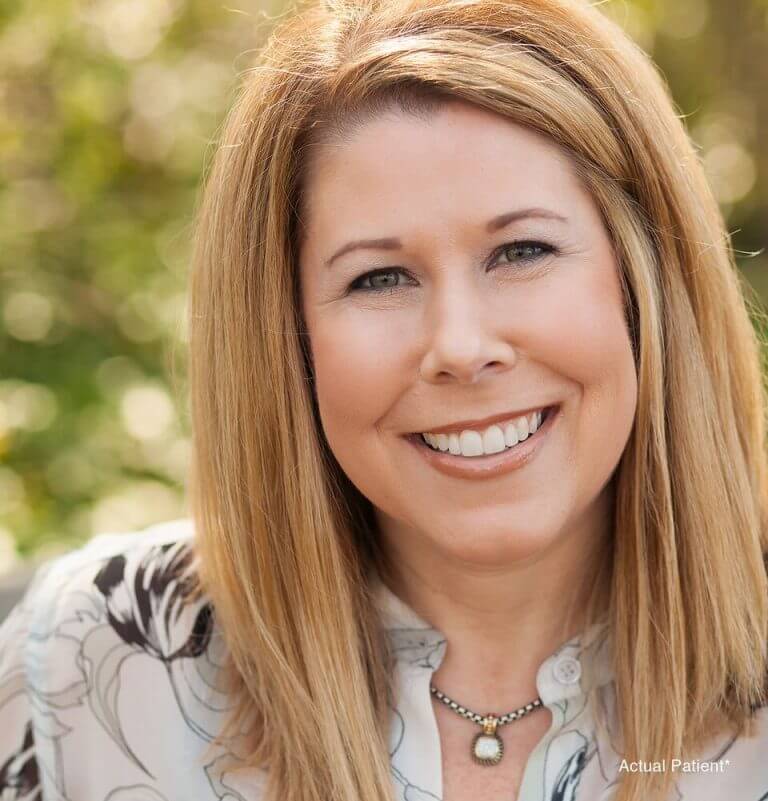 Once a comprehensive plan has been established, the implant can be surgically implanted right at our office. In most cases, our patients only need local anesthesia. For our patients that wish to remember little to nothing of the procedure we offer oral or IV sedation. Single dental implant placement is a relatively quick procedures, but multiple dental implants, full arch replacements, or implant-supported over-dentures may require a longer appointment. However, our office is specially designed to promote relaxation and ensure that even more complex procedures are comfortable and relaxing. The first step in the implant process involves surgically removing the unwanted tooth and placing the implant fixture in the jawbone. In some cases this can be done in the same visit. Even though the implant fixture is made of biocompatible titanium material a healing period is required so the implant becomes fused to the patients bone. Depending on the case, the procedure may be completed in one or two stages. In a two-stage implant procedure, the implant is placed and the patient waits for a period of months for the implant to successfully integrate with the bone. Once the implant is secure, the patient will undergo a second surgical procedure in which an additional abutment is inserted and attached to the implant, and a custom-made artificial tooth is attached. In a one-stage implant, the implant is placed and the additional abutment is attached in the same procedure. This process eliminates the need for a second surgery. Dr. Broome will determine which protocol is needed. In either case, the patient will have an implant restoration created once the implant has had time to successfully fuse to the bone. 
ncbi.nlm.nih.gov
goes into depth about what to expect with a dental implant.
Contact Charlotte Center for Cosmetic Dentistry
Your dental health is important and at Charlotte Center for Cosmetic Dentistry, implants are a great first step to completing a full set of healthy teeth. If you are interested in the possibility of implant treatment, ask Dr. Patrick Broome during your next visit to our Charlotte office! We offer only the most state-of-the-art, effective dental service, such as digital x-rays and impressions, to ensure each appointment is as quick as possible.
Contact us today
 for more information about dental implants! Next, read about
digital planning
.