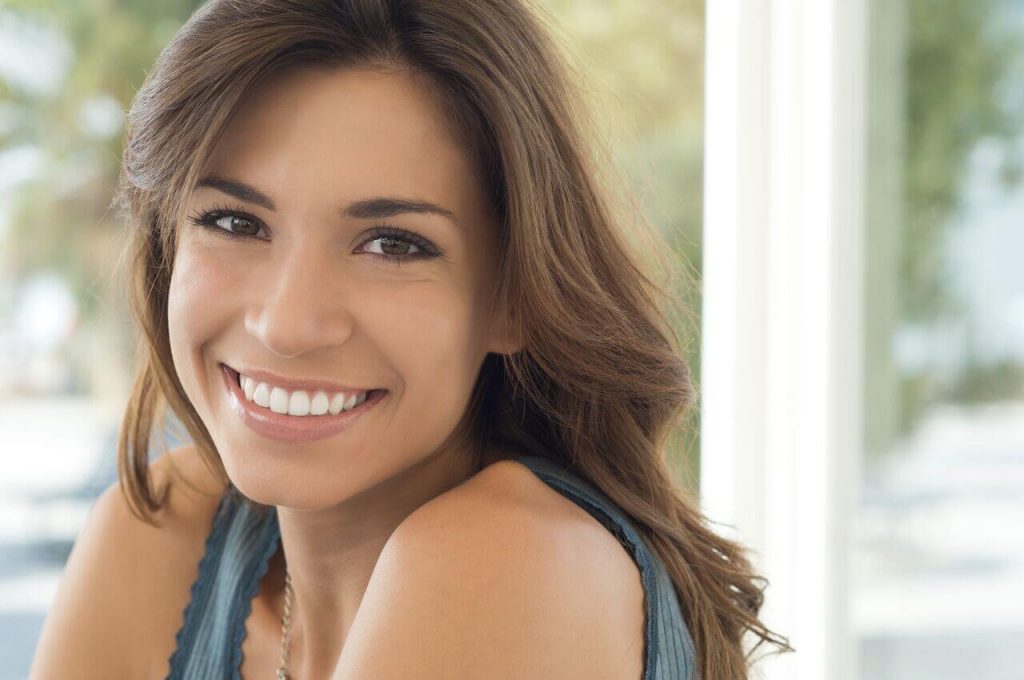 You don't have to be a celebrity to have a confident smile. In fact, many celebrities have a picture-perfect smile thanks to modern dental techniques like Invisalign. This braces alternative allows teeth straightening to go nearly unnoticed because the aligners are virtually invisible. A series of clear aligners simply move teeth gradually over time. Gone are the days when
straightening your teeth
means you have to wear metal braces and deal with all the challenges associated with them. Nothing beats being able to straighten your teeth while maintaining your lifestyle! At the
Charlotte Center for Cosmetic Dentistry
, Dr. Broome and his staff are proud to offer orthodontic options with Invisalign. Experience a soothing, spa-like atmosphere as you're fitted for your new clear braces! Don't hesitate to give us a call at (704) 364-4711 to learn more about Invisalign and to schedule your visit.
The Top 5 Benefits of Invisalign
Dental Braces Alternative
If you wish to straighten your teeth without the use of uncomfortable braces,
Invisalign braces
may be the perfect option. Invisalign uses a clear, almost invisible aligner tray to straighten teeth over time, without the need for unsightly, clunky metal.
Comfortable
Metal braces are uncomfortable to wear and can make talking and eating more difficult. Made of clear plastic, Invisalign is comfortable and easy to remove when needed. Not only that, but there isn't the need for wires and painful tightening adjustments made with conventional braces.
Maintain Your Lifestyle
Traditional braces can be restrictive and make eating specific foods like corn on the cob difficult. With Invisalign clear braces, you can say goodbye to the restrictions of traditional teeth straightening treatments without any worry about damaging the aligners.
Invisalign aligners
can be removed prior to eating and before flossing and brushing!
Non-Invasive Dental Treatment
When people think of straightening their teeth, chances are drilling, tightening, and cementing come to mind. With Invisalign, you can say goodbye to these unpleasant appointments. Smile Away! Conventional braces can make people self-conscious and feel like their smiles look like a mouth full of metal. Invisalign is nearly invisible, making it possible to straighten your teeth and keep your smile without any unsightly metal! Learn more about clear braces at
Invisalign.com
.
How Do Invisible Braces Work?
Invisalign braces is a great alternative for fixing crooked teeth and provides effective teeth crowding alignment. Dr. Broome uses
digital impressions
as well as digital photos of your teeth using our state-of-the-art dental technology, such as the 3shape intraoral scanner and our CAD/CAM software. These are sent to the Align facility where they will make a sophisticated virtual model of your teeth. Dr. Broome reviews the virtual models and plans your case. It typically takes seven to ten days until your new clear aligners arrive back in Dr. Broome's office. Once you have your clear braces, you'll wear them for 20-22 hours a day, and change aligners once a week the planned alignment of your teeth is complete. Also, Invisalign clear braces are made from BPA-free plastic, so you can wear them worry-free! Wearing your Invisalign aligners is a gradual process, allowing your teeth to move into proper position with everyday wear. As treatment progresses, your clear braces will change as you move through the next phase of your alignment. At Charlotte Center for Cosmetic Dentistry in North Carolina, we'll be with you every step of the way to ensure that you can reach the straight, stunning smile you desire.
5 Fast Clear Aligner Facts
You'll want to wear your clear aligners most of the day, only taking them out to eat, brush or floss.
Most insurance policies that include orthodontic coverage should cover Invisalign clear braces to the same extent that they would cover conventional metal braces.
Invisalign clear braces are completely customized to your unique orthodontic needs, with new aligner trays created everyone to two weeks to maximize alignment.
After an initial adjustment period of 1 to 3 days, Invisalign clear braces are simple to wear and shouldn't negatively impact your speech.
Over 1.5 million patients each with diverse dental challenges, including crooked teeth or crowded teeth, have been successfully treated with Invisalign.
Schedule Your Appointment for Straight Teeth Today
If you're ready to get your Hollywood smile with Invisalign, contact us today to schedule a consultation! Dr. Broome is one of Charlotte's most highly educated cosmetic dentists and will ensure you have the finest care and treatment throughout your Invisalign experience. You'll feel like you're on a luxurious vacation rather than at an appointment at a standard dental office. And with complimentary paraffin hand treatments, massage chairs, chenille blankets, and individually-controlled satellite TVs, you won't want to leave when your appointment is over. You can call (704) 364-4711 for more information about Invisalign and to
schedule an appointment
at the Charlotte Center for Cosmetic Dentistry. Next, read more about
how cosmetic dentistry can improve your health
.