Advanced Dentistry
At Charlotte Center for Cosmetic Dentistry, we strive for excellence in all aspects of oral healthcare — from cosmetic procedures to general dentistry. Many patients seek out the expertise of Dr. Broome and his staff when looking for the latest in
cosmetic dentistry services
, technology, and specialized spa-like comfort. However, many people don't realize that
Charlotte Center for Cosmetic Dentistry
also offers regular general dental services, such as preventative care, fillings, extractions, and other routine procedures, in addition to our cosmetic dentistry treatments. Patients and families visiting for cosmetic services often ask if they can stay for
general dental care
since they love the relaxed atmosphere and minimally invasive approach to dentistry.
Read More
Preventative care means that we partner with our patients in an effort to help them have the very best dental health and defend against common dental problems, like gum disease. Dr. Patrick J. Broome and his team provide services related to the general maintenance of oral hygiene and overall tooth health in a
luxurious spa-like environment
, making your general dentistry appointments an experience like no other!
What to Expect with Dr. Broome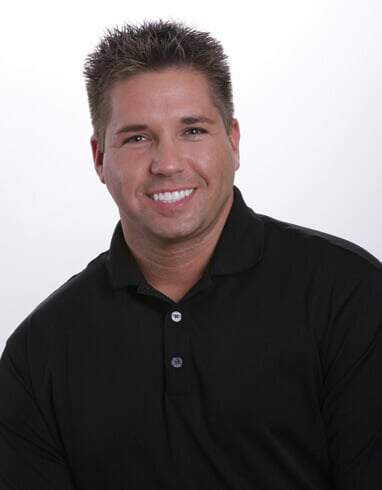 The first visit to our Charlotte office is very different, by design. Every new patient comes in for a non-invasive consultation. That way you have an opportunity to find out the array of general and cosmetic dentistry services we offer, as well as see examples of actual work we have done over the years. You will meet with our treatment coordinator first, and then one of our doctors will come in and consult with you one-on-one. We feel it is important to learn how we can help you achieve your dental goals. We typically can combine the consultation with a regular hygiene appointment upon request. We consider the initial consultation to be one of the most important visits. We feel strongly that you should feel comfortable with our office and our team prior to having any treatment done. This saves you time and money! That's why our office is designed to feel more like a spa than a dentist office. We are proud to offer complimentary paraffin wax hand treatments, chenille blankets, memory foam pillows, and sedation at no extra cost to our patients here at Charlotte Center for Cosmetic Dentistry. After the initial consultation, most patients will be seen for a regular hygiene appointment. At this visit, Dr. Broome will inspect each tooth and create a dental game plan for you. Based on your goals we will create a general treatment plan based on need and/or a cosmetic plan that specifically addresses the goals you discussed with Dr. Broome. We will identify any cavities and discuss how we can best treat any compromised areas. In the event that a cavity or other complication is found during the exam,
Charlotte dentist Dr. Broome
will provide state-of-the-art corrective treatment. If a cavity is small, Dr. Broome may be able to use our
Waterlase iPlus laser system
to clean out the decayed area and replace it with a beautiful new tooth-colored filling. If the cavity is identified at a later stage and the decay has spread deep into the tooth, a root canal and crown application may be required to rebuild the tooth to optimal health. If a tooth is too decayed for a crown, it's possible it may need to be removed and replaced with a state-of-the-art dental implant, or "bionic-tooth" as we call them. Let your stress and worry disappear because Dr. Broome has a wealth of experience in sedation dentistry, and you can rest assured that your experience with us will be comfortable and pain free. Using the most state-of-the-art dentistry available, such as digital x-rays and impressions, our appointments are always as quick as they are effective. For patients who already have missing teeth, Dr. Broome offers a variety of restorative and cosmetic treatment options to solve that issue. Dental implants, bridges, and full-mouth rejuvenation may be your best option to finally obtain the smile of your dreams with the help of our dentist office in North Carolina.
Benefits of Regular Dental Checkups
By seeing Dr. Patrick Broome and his team on a regular basis, you have the advantage of working with a dental care provider who is not only familiar with your specific needs and is well informed about your dental history, but is also teaching advanced techniques to other dentists around the world! By scheduling regular appointments with Dr. Broome, you help ensure that he is able to recognize quickly any dental changes that may lead to future complications. Bi-annual check-ups will not only help prevent gum disease, but also allow the identification of any new cavities before they become problematic and painful toothaches.
Remember:
The American Dental Association (ADA) recommends that you make an appointment at least once every six months for a routine check-up. Regular teeth cleanings, checkups and oral health maintenance will help prevent the development of serious dental issues that can be painful and costly to treat. If you maintain good dental habits, and visit our Charlotte office regularly, you can enjoy exceptional dental health for years to come. To learn more about the importance of dental hygiene, visit
healthfinder.gov
For more information on general dentistry or to schedule an appointment, contact Charlotte Center for Cosmetic Dentistry today.
Frequently Asked Questions
Q: What home care regimen do you recommend to maintain healthy teeth in between check-ups?
A
: For dental health between visits to Dr. Broome, it is important to brush your teeth at least twice a day, floss at least once and make sure to use toothpaste that contains fluoride. We also highly recommend the Sonicare ultrasonic toothbrush for the very best results. Avoid foods that are high in sugar, like candy or sticky treats. Bacteria in your mouth metabolize the sugar you eat and create acid. This acid is the cause of cavities or decay. The more sugar you eat, the more bacteria replicate and gather together, forming dental plaque. Avoid tobacco products since they delay the body's healing process, cause gum disease, and stain your teeth! Also, remember to brush your tongue, as you will remove food particles and reduce the amount of plaque-causing bacteria. Further, tongue brushing helps keep your breath fresh! Finally, regular checkups and teeth cleanings with Dr. Broome will help you maintain a healthy mouth!
Q: I brush regularly, don't eat a lot of sweets or drink sodas and floss on a regular basis -- so why do I need to have a regular check up every six months?
A
. Dental problems can exist without you knowing. Cavities must progress deep into the tooth before pain is felt. It's important for an expert dentist to examine your teeth periodically to help you keep your teeth healthy and looking beautiful. By using state-of the art digital x-rays and laser cavity detection systems like DIAGNOdent, we can spot issues long before they hurt or turn into a large cavity. We have many minimally-invasive ways to help patients catch potential problems early. Periodic dental check-ups are preventive maintenance visits that can actually help you save money and avoid costly repairs.
Q: How often should I change my toothbrush?
A
: We recommend you change your toothbrush every three months. If you are using a Sonicare Ultrasonic electric toothbrush, read the directions, as you may not need to change toothbrush heads as frequently. Patients with gum disease are encouraged to change their toothbrushes every four to six weeks.
Q: What are common general dental procedures?
A
:
Dental Cleanings and Hygiene
: A preventative maintenance visit routinely performed that removes plaque and stains from the teeth, treats gingivitis, and periodontal disease, and helps prevent cavities. Oral cancer screenings are also performed during this visit once per year.
Dental Fillings
: Using specialized white tooth-colored materials, we can restore the function, stability, and overall appearance of existing teeth in a minimally invasive manner.
Dental Implants
: An artificial tooth that is anchored in the gums or jawbone to replace a missing tooth. Dental Implants utilize a custom-made connector called an "abutment" that joins them to a custom fabricated crown. This option is typically superior to a bridge since you can clean around it just like a natural tooth and it is immune from decay.
Crowns
: An artificial tooth that is custom created by a highly skilled master ceramist. It is made of high-quality, high strength natural tooth-colored porcelain material, which covers and protects a tooth or dental implant
Bridges
: A fixed partial denture, used in dental restoration to replace a missing tooth and connect the adjacent teeth or dental implants
Q: How does fluoride help prevent tooth decay?
A
: Fluoride inhibits oral bacteria's ability to metabolize sugar and promotes tooth enamel hardness. Increasing enamel hardness helps teeth resist the acid created when bacteria metabolize sugar. Other products are now available that also help us to remineralize damaged tooth structure and reverse early stages of tooth demineralization. If we identify the problem early, we can use innovative products and techniques that help to rebuild your tooth structure and hopefully avoid any dental work at all!
Contact Charlotte Center for Cosmetic Dentistry Today!
Taking care of your oral health is the first step to maintaining a healthy, beautiful smile. If you would like to learn more about Dr. Broome's general dentistry procedures at our Charlotte dental office, or to schedule an appointment, please 
contact our dental office
today. Next, learn about our
cosmetic dentistry treatments
.