Philosophy of Practice
Dr. Patrick Broome set out to create a practice that patients would look forward to visiting. He designed
Charlotte Center for Cosmetic Dentistry
to break the mold of the traditional
dentist office
, and it has become the destination of choice for all types of patients seeking dentistry delivered at a higher level. By offering custom designed cosmetic solutions as well as outstanding regular general dental services, Charlotte Center for Cosmetic Dentistry is available to all that desire a more personal approach and want to achieve the beautiful, healthy smile of their dreams.
Read More
Our mission is to provide minimally-invasive and innovative solutions that help our patients accomplish their goals. We are guided by a simple question: "What is the very best solution that will provide the best return on investment for our patients?" Our role is to facilitate and help our patients select what fits them the best.
Practice Philosophy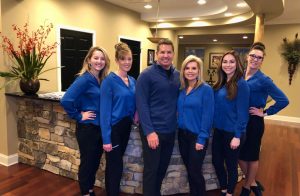 Our simple
practice philosophy
and unique approach to treatment attract patients from all walks of life. Busy professionals, athletes, celebrities, and everyday people from around the world all call Charlotte Center for Cosmetic Dentistry their dental home. To find out for yourself why so many love our approach to dental care, call us today to schedule an appointment.
State-of-the-Art Approach to Dental Services
We believe that utilizing the most advanced techniques and technology is crucial to providing leading-edge,
high-quality care
. To that end, we offer state-of-the-art
laser dentistry
and virtual digital impressions to enhance patient comfort and shorten treatment times and boost overall results for our patients. To facilitate communication with laboratory artists and other specialists, we utilize all digital X-rays and photography. Additionally, we support a healthier tomorrow by eliminating paper record keeping. Further, we provide state-of-the-art safe
oral sedation
at no cost to ensure patients experience no discomfort during their time at our office. To learn more about cosmetic dentistry, visit
medlineplus.gov
Our revolutionary dental treatments include:
Teaching, Training, and Staying on the Leading-Edge

Dr. Broome is asked each year by numerous dental companies to speak and teach the techniques he uses every day in his practice to other dental professionals. Dr. Broome provides continuing education (CE) courses in his teaching facility in Charlotte, NC, and in various locations around the world. He provides education and training and believes he must be a continual student to stay at the leading edge of the profession. Dr. Broome takes hundreds of CE courses each year so he can provide the very best care for his patients. Dr. Broome has acquired extensive postgraduate training from several programs dedicated to cosmetic and aesthetic dentistry as well as in a broad range of procedures that he uses to augment his cosmetic practice. Dr. Broome has recently earned an ICOI Fellowship award for his expertise in the world of cosmetic dentistry. This award was earned from the International Congress of Oral Implantologists and showcases Dr. Broome's devotion to exceptional patient care and proficiency in implant dentistry.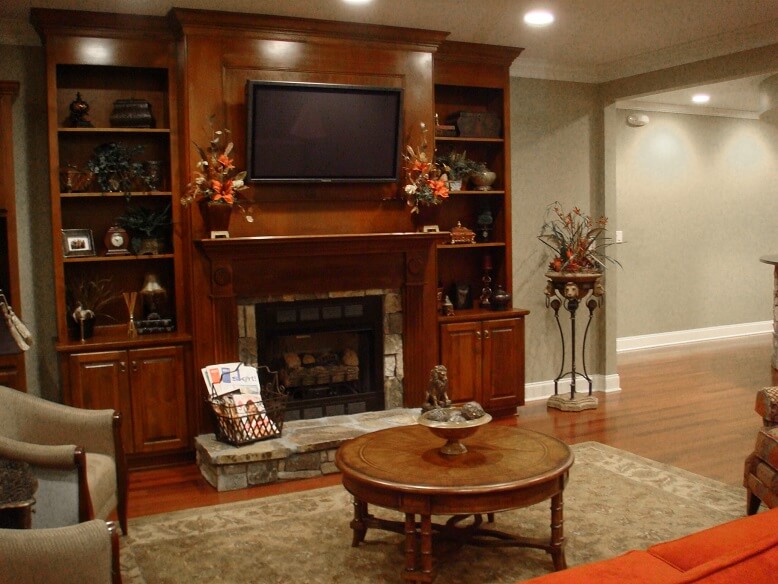 Spa-Like Ambience
Dr. Broome believes that visiting the dentist should be a relaxing and gentle dental experience. To guarantee a great patient experience, Charlotte Center for Cosmetic Dentistry offers a range of amenities designed to make a day at the dentist feel like a day at the spa. Before their appointments, patients can relax in our cozy waiting area. It's designed to look more like a living room than a dental office. Guests of our center enjoy:
Complimentary paraffin hand treatment
Personal massage chair available in each treatment suite
Individually controlled overhead satellite TV in our private cosmetic suites
BOSE noise-cancelling headphones
Luxurious chenille blanket and memory foam pillow
Sedation treatment at no extra charge
Contact Our Dentists Today in Charlotte, NC
At the Charlotte Center for Cosmetic Dentistry, our goal is to provide the most leading-edge general and cosmetic dental treatments in a relaxing, spa-like environment. To discover why people around the world love our approach to dentistry, call us today to
schedule an appointment
. Next, read about our
case studies
.