CEREC Omnicam
Digital Impressions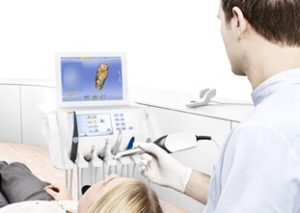 – (CEREC Omnicam)
Our new High Definition live video streaming capture acquisition unit allows Dr. Broome and his talented team to utilize powerful CAD/CAM (computer-aided design and computer-aided manufacture) technology in the dental office to perform task such as digital impressions, same day restorations, custom implant abutments, and other services (Invisalign, Nigh-Guards, Sleep Apnea Appliances) in a more precise, faster and time saving manner for you.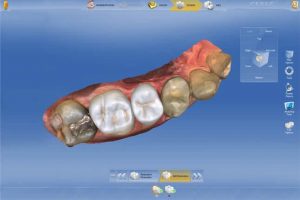 Digital Orthodontics
Digital impressions allow a high definition movie to be recorded of your teeth instead of a physical mold. This eliminates the mess and gagging that many patients dreaded. Today with Digital impressions the movie of your teeth is sent via the Internet to Invisalign, Clear Correct, or any other Laboratory that accepts digital scans. The speed and accuracy of our digital scans combined with ability to seamlessly transfer digital data to our external service providers mean that we can obtain the most accurate information and our patients will get a faster start to a straighter smile. The custom aligners are typically worn for 1-2 weeks at each stage of the Invisalign treatment for faster teeth movement and a shorter treatment time.
Next, read Single Visit Restorations