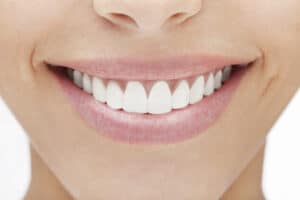 Your smile is one of the first things people notice about you. According to the American Academy of Cosmetic Dentistry, 99.7% of Americans believe that a smile is an important social asset, while 96% believe that an
attractive smile
makes you more popular with the opposite sex. An additional 74% think that an unattractive smile can hurt your career prospects. Our smiles can be one of our biggest assets - or one of our biggest drawbacks.
Bright, white teeth
can make a person seem younger, more attractive, and healthier. At Charlotte Center for Cosmetic Dentistry, Dr. Broome offers a wide variety of teeth whitening treatments to help you achieve your best smile.
Professional Whitening vs. At-Home Whitening
While there are plenty of options available for people to try to whiten their teeth at home,
professional whitening services have the best results and are far safer due to the care of an experienced professional
. At-home maintenance of professional teeth whitening can help, but doing it from scratch at home could lead to problems. Over-the-counter tooth whitening trays often don't fit properly, which results in leaked gel and gum irritation. A professional cosmetic dentist such as Dr. Broome can custom-fit a whitening tooth tray for the best results, and can take care that no whitening gel touches the gums. At-home systems carry the risk of damaging the gums if applied improperly. Not every patient is the same! We utilize different techniques, different type gels, and different concentration of bleach depending on your needs. So, it is also important to entrust professional teeth whitening to a cosmetic dentist with experience in teeth whitening procedures. If teeth whitening is done improperly, it can lead to poor results or potential damage to the gum tissue. In the right hands, professional teeth whitening has the ability to brighten your teeth up to 10 shades whiter (or more) in a single treatment. At-home just can't offer that kind of power!
Types of Teeth Whitening Systems
Dr. Broome at Charlotte Center for Cosmetic Dentistry offers a wide variety of options for teeth whitening that take into account a person's tooth sensitivity, how dark the stains are, and what patients expect from the treatment. The most requested procedure is Zoom! whitening, as it is quick, easy, and efficient. The Zoom! treatment involves a whitening gel being brushed onto the teeth, after which a special light illuminates the teeth in (4) 15 minute intervals. The entire process takes a little more than an hour and you can see the results immediately! For an even quicker
whitening treatment
, Zoom! QuickPro may be recommended. Zoom! QuickPro takes only half an hour, and involves a leave-on gel that can simply be brushed or wiped off after the half hour is over. Zoom! QuickPro is a great option for men and women on the go!
Schedule a Teeth Whitening Consultation Today
If you would like a brighter, whiter smile, don't hesitate to contact Charlotte Center for Cosmetic Dentistry today! To learn more about all the different teeth whitening options Dr. Broome offers and to schedule your consultation, just call (
704) 364-4711
! Next, read more about
cosmetic dentistry
.