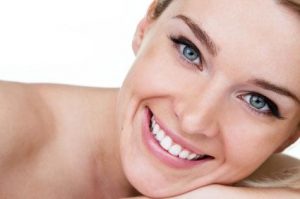 Living with a cosmetic dental issue, such as chipped, broken, stained, or overcrowded teeth can make even the most confident person feel a little reluctant to show their smile. Today, more than ever, people are taking photos and using social media. If you hide your smile it can hurt you not only socially but professionally as well. There are a wide variety of reasons someone would cover or hold back a smile in public settings. Fortunately, thanks to the world-class expertise and the latest in technology, it is possible to correct issues and improve your smile in as little as one visit at
Charlotte Center for Cosmetic Dentistry
in Charlotte, NC.
Common Dental Complaints
It doesn't take much for a straight, white smile to become less attractive. Oral hygiene, diet, aging, and genetics can all change the way your teeth and gums look and function if you are not careful. The most common complaints that people tend to have about the appearance of their teeth in North Carolina include:
Stains and yellowness
Overlapping or overcrowding
Chipped or broken teeth
Gum recession
Gaps between teeth
Gummy smile
Cavities
Missing teeth
Dr. Patrick Broome doesn't just make a smile look good he also makes sure his patients are healthy. We all know that a beautiful smile is also a healthy smile. The teeth and surrounding tissue are important to total-body health. When we take care of the whole person we can truly make a difference in their life. We find that when a patient is ready to improve their smile almost 100% of the time they are interested in making sure everything is healthy and stable for the long-term. Many times addressing cosmetic concerns actually helps improve overall health. Increased self-confidence is something others notice but our patients tell us they actually
feel
dramatically better!
Our Custom Solutions for Beautiful, Healthy Teeth
The team at Charlotte Center for Cosmetic Dentistry offer an extensive range of leading-edge
cosmetic dental services
and teeth whitening treatments for even the most complex aesthetic dental issue. From simple tooth whitening to a total dental revamp, our practice can help provide the best solution possible. Our most popular
cosmetic procedures
include:
Teeth Whitening
Discoloration is probably one of the biggest complaints that individuals have about the appearance of their teeth. In some cases, even consistent dental hygiene cannot prevent enamel from forming stains. Using our advanced
teeth whitening treatments
, such as Zoom!® Teeth Whitening, our patients can regain fresh, bright teeth in just an hour. Learn more about teeth whitening safety and
the benefits of professional teeth whitening.
Veneers
Porcelain veneers
are a great solution for a wide range of cosmetic teeth issues, such as chips, stains, misalignment. At our Charlotte practice, Dr. Broome can take an impression of your teeth and create a custom veneer that looks just like the surrounding teeth to create a natural, flawless smile.
Laser Dentistry
Our revolutionary laser technology, BIOLASE Waterlase® iPlus, allows us to quickly and efficiently address a variety of medical and cosmetic dental issues without drills.
Laser dentistry
is ideal for sculpting gum tissue, removing bacteria/ decay, and performing many procedures traditionally done with a dental drill. Learn more about lasers used in dentistry at
ncbi.nlm.nih.gov
.
Invisalign
The thought of wearing metal braces, especially as an adult is often unacceptable for most people who want a straighter smile. With clear
Invisalign aligners
, patients can effectively straighten their teeth without anyone else noticing. Today, we no long use traditional impression material but instead do a 3D digital scan of your teeth and send it over the internet to Invisalign. You aligners are usually back and ready for you in 1 week.
Dental Bonding
Tooth bonding
can be a very conservative treatment option that is some cases can provide a great aesthetic solution yet still be conservative. Dental bonding can be used to repair cracks, chips, gaps, wear-and-tear, and even discoloration. The resin is color-matched to the patient's teeth for a seamless look.
All-on-4
For patients with significant dental issues, a dental prosthesis, known as
All-on-4
or "Hybrid Bridges" can be used to replace an entire arch of teeth. Although lots of planning is done beforehand, the actual procedure is completed in a single day and often is a cost-effective solution for patients with severe tooth damage, periodontal disease, or missing teeth. The damaged teeth are removed and a new custom denture or bridge is secured in place with four or more dental implants to create a solid, fixed solution that from the outside looks like a brand new natural smile.
Total Smile Makeover
In many cases, in order to achieve a beautiful smile, a patient may need a combination of cosmetic, teeth whitening, and restorative dental treatments. Dr. Broome carefully assesses a patient's overall oral health as well as his or her concerns in order to plan a
total smile makeover
. A makeover may include a combination of teeth whitening, laser dentistry, bonding, and porcelain veneers, for example.
Relaxing Same-Day Dentistry in North Carolina
As a dental expert, Dr. Broome understands that many people are reluctant to take care of even minor dental issues because they believe a trip to the dentist is bound to be stressful or inconvenient. That's why Charlotte Center for Cosmetic Dentistry was designed with relaxation in mind. Every patient enjoys the spa-like experience with complimentary options such as soothing paraffin hot wax hand treatments, warm blankets, dark sunglasses to block the bright light, wireless noise-canceling BOSE headphones, and memory-foam covered dental chairs give you a gentle massage. You also have the option to watch something on the wide screen LCD TV's mounted over the chair. The amenities are designed to help you relax and feel pampered but the professional service is designed to be fast, efficient thanks to
high-tech dental technology
. This allows more advanced planning and better results.
Visit Charlotte Center for Cosmetic Dentistry Today
If you are interested in learning more about the versatile solutions to aesthetic dental problems, don't hesitate to
contact
Charlotte Center for Cosmetic Dentistry. To get more information and schedule your appointment, call our Charlotte office at (704) 364-4711 today!