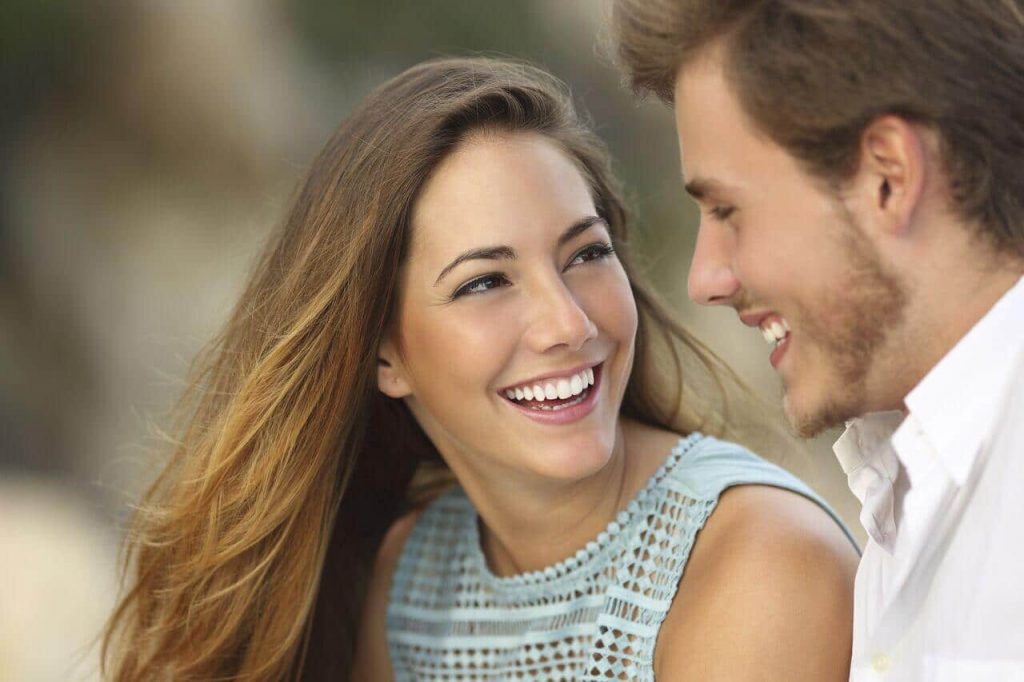 Are you less than satisfied with the appearance of your smile? Have you been living with a dental problem that causes discomfort or embarrassment? With the latest advancements in cosmetic dentistry, it's possible to get a complete smile transformation with dental implants. However, if, like 50 percent of the population, you can't even think about going to the dentist without feeling anxious or fearful, taking advantage of a custom
smile makeover treatment
may seem easier said than done. At the
Charlotte Center for Cosmetic Dentistry
, Dr. Broome and his staff are proud to offer a truly anxiety-free dental experience with sedation dentistry. Not only is our office designed to feel like a soothing, spa-like experience, we provide complimentary oral or IV sedation to help patients feel at ease during their dental implant treatment. Don't hesitate to give us a call at (704) 364-4711 to learn more and schedule your visit.
The Solution for Dental Anxiety
Sedation dentistry
is a safe, gentle option for quieting overwhelming anxiety, allowing you to undergo the expert dental care you need for a healthy, confident smile. Prior to any implant treatment, Dr. Broome will discuss your concerns and determine which form of sedation is best suited to your needs. Our office provides
oral sedation
or IV sedation to achieve the most positive, relaxing experience.
What is Oral Sedation?
Oral sedation
involves taking one or more medications at our office within an hour of the scheduled procedure to produce a calm, drowsy effect. Many of our patients feel so comfortable that they fall into a light sleep during the dental treatment and leave our office feeling refreshed. Finally experiencing a stress-free dental visit is sure to reduce anxiety about any follow-up appointments.
What is IV Sedation?
Intravenous sedation means that sedation medication is administered via a very fine catheter through a vein in the arm or hand rather than by pills. IV sedation is safe, effective, and best of all works quickly. The amount of medication can be adjusted to suit the patient's needs perfectly and produces a level of relaxation and calmness that is not intended to cause the patient to sleep. Instead, patients can ease into the dentist's chair completely relaxed. Intravenous sedation offers a number of additional advantages over tradition oral medications, such as:
The sedation takes only a matter of minutes, rather than an hour
The level of sedation can be adjusted throughout the treatment
Patients feel calm and relaxed rather than groggy or drowsy
A dental implant procedure can be completed quickly
Read more about sedation dentistry at
WebMD.com
. In addition to either oral or IV sedation, our patients can expect a stress-free experience without any fear or anticipation of pain because a local anesthetic is used to completely numb any pain or discomfort in the mouth during any dental work. Our treatment suites are also equipped with memory-foam-lined chairs, noise-canceling BOSE headphones, and individually controlled televisions.
The Cosmetic Benefits of Dental Implants
Dental implants
are some of the most common procedures used to complete a
total smile makeover
. Implants are ideal for patients who are missing one or more teeth, have a misaligned bite, or would like to replace a dental bridge. The dental implant procedure involves placing a custom titanium root replacement in the gums and jaw in order to secure the abutment, which is an attachment that holds the crown or tooth restoration. Many patients may feel anxious or reluctant about undergoing a surgical procedure, but with a local anesthetic to numb the area and oral or IV sedation to relax the nerves, the dental implant procedure can be finished quickly, safely, and most importantly, comfortably. Depending on the patient's specific needs, a dental implant placement can take no more than 30 minutes, in some cases, thanks to our state-of-the-art planning and imaging technology. Unlike dentures or bridges,
dental implants
can instantly transform your smile because the implants can be designed to look and feel like the patient's natural teeth. From the size, color, and shape of the tooth, a dental implant does not stand out from the rest of the patient's smile. Additionally, dental implants help strengthen the jawbone and support the surrounding teeth, which may become loose in the event of a missing tooth.
Schedule a Smile Makeover Consultation in Charlotte Today
To ensure that your smile makeover with dental implants is as calm and stress-free as possible, please schedule your visit with Dr. Broome in North Carolina today. With our cutting-edge dental technology, extensive training, and comfortable, relaxing office, our patients receive the professional care they deserve. Whether you are interested in a smile makeover or other procedure,
contact the dental experts
at the Charlotte Center for Cosmetic Dentistry for the most comfortable dental experience possible. Next, learn more about
how dental implants can change your life
.