Our cosmetic dentistry techniques have given Charlotte residents a reason to smile. These before and after photos show real patients who have come to Charlotte Center for Cosmetic Dentistry for their smile makeovers. Dr. Patrick Broome is highly skilled and extensively trained in the field of cosmetic dentistry and hosts dental training seminars to share his experience with other dentists. A variety of methods are used to enhance the beauty of guests' smiles, including porcelain veneers, laser dentistry, and even dental implants.
Veneers
Are you troubled by chips, cracks, or stains on your teeth? Would you prefer to have straighter, more even teeth? Porcelain veneers correct a wide variety of common aesthetic problems. They can be used alone or along with other cosmetic or restorative dentistry procedures. Porcelain veneers are thin, custom-made shells that are bonded to your existing teeth. They correct imperfections and rebuild strength and durability. They are custom made with premium porcelain. This gives a natural look while being resistant to stains and discoloration.
VIEW ALL
Full Mouth Rehabilitation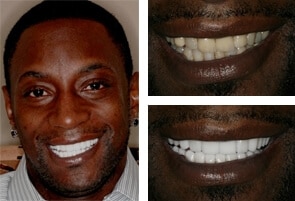 Full mouth rehabilitation can include a custom designed all-ceramic implant restoration. Laser bone and tissue sculpting can also be completed to rebuild smile symmetry. The alignment, shape, and form of the teeth are designed according to personal preferences. At Charlotte Center for Cosmetic Dentistry, we use a combination of treatments, including Zoom! or other teeth whitening products, porcelain veneers, Invisalign, laser dentistry, bonding, and more to create the beautiful smile you desire and deserve.
VIEW ALL
Invisalign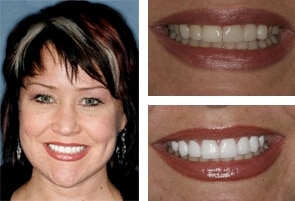 Invisalign is a highly effective alternative to the chunky wires and bands of traditional metal braces. The custom-made Invisalign aligners are designed to gently guide teeth into place over time, as you switch from one aligner in a series to the next. Made of a strong, clear plastic, Invisalign aligners can be removed for eating, brushing, and flossing, which helps to prevent post-orthodontic cavities. The final result improves the seamless blend of the smile with the face.
VIEW ALL
Contact Dr. Broome Today
To schedule a consultation with Dr. Patrick J. Broome, contact our cosmetic dentistry practice in Charlotte, North Carolina today by calling (704) 364-4711.
Next, view our dentistry in the media.
Interested
in Learning More?
Email us today!