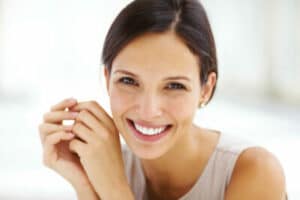 Visiting the dentist is an anxiety-inducing, terrifying experience for a good number of men and women. Some people even have a phobia of going to the dentist, called odontophobia or dental phobia. In some cases, this causes people to avoid going to the dentist, which is bad for oral health and can lead to many problems down the line. At
Charlotte Center for Cosmetic Dentistry
,
Dr. Broome
understands that visiting the dentist can be stressful or frightening, and so he offers sedation dentistry to help manage any anxiety that may arise from a patient's dental visit.
What is Sedation Dentistry?
Although many dentist offices do not offer
sedation dentistry
, this procedure allows patients to undergo dental procedures in a comfortable and stress-free manner. Dr. Broome offers moderate oral sedation customized for each individual patient. After undergoing sedation at Dr. Broome's practice, the patient will be calm and relaxed, but still able to maintain consciousness and ask and answer questions during the dental procedure. Following the procedure, the patient will not remember much of it. Dental care is extremely important and cosmetic dentistry can help patients to achieve the kind of smile they've always wanted. The expert dentist at
Charlotte Center for Cosmetic Dentistry
believes that anxiety should not be a barrier to fixing problems with the teeth, which is why they offer sedation dentistry at no extra cost for any general or cosmetic dental procedure.
Benefits of Sedation Dentistry
The main benefit of sedation dentistry is that the patient is able to have a dental procedure without feeling stress, discomfort, or fear. Since the patient is so relaxed, the procedures are able to proceed much more quickly than they otherwise would. Another benefit is that less local anesthesia needs to be used, which helps the patient recover more quickly afterward. In addition, there will be little to no discomfort the following day, and most patients report being able to sleep very well the night after the procedure. Sedation dentistry has been proven safe and effective and is used in many upscale dental offices.
Check out
how sedation dentistry can save your trip to the dentist. If you are hesitant about having any kind of
dental procedure
done, whether a cavity filling or a
teeth whitening
, just ask Dr. Broome about sedation dentistry during the procedure. Don't let a fear of the dentist stop you from obtaining a
wonderful smile
!
Contact Charlotte Center for Cosmetic Dentistry Today
If you are interested in learning more about sedation dentistry during a general or cosmetic dental procedure, don't hesitate to
contact
Charlotte Center for Cosmetic Dentistry
. To get more information and schedule your appointment, call (
704) 364-4711
 today! Next, here are
more tips to deal with dental anxiety
.