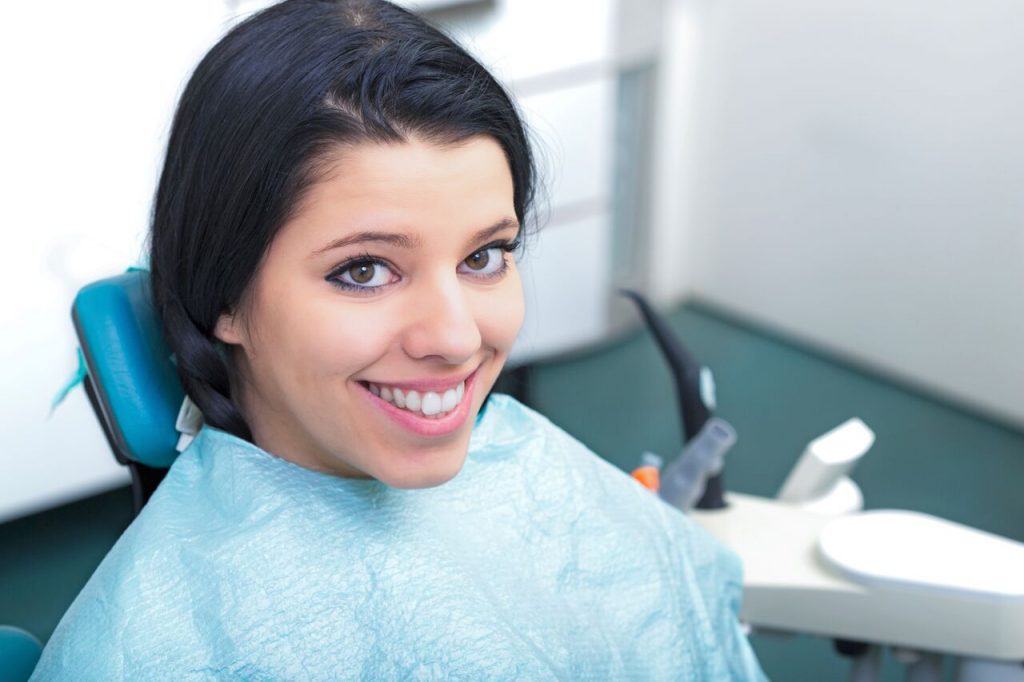 Do you feel anxious at the thought of going to the dentist? If so, you're definitely not alone. According to a survey published in the
Journal of Conservative Dentistry,
up to 80% of patients experience anxiety when going to the dentist. Nearly 25 percent of Americans are so fearful that they avoid their dental check-ups altogether unless they're experiencing pain. At the
Charlotte Center for Cosmetic Dentistry
, Dr. Broome and his
cosmetic dentistry
staff are dedicated to reducing
dental anxiety
. With complimentary paraffin hand treatments, noise-canceling BOSE headphones, massage chairs, individually-controlled televisions, in addition to dental sedation, the Charlotte Center for Cosmetic Dentistry was designed to offer a dental experience like no other. Contact us today to learn more about the practice of choice for dental patients around the world.
The Costs of Dental Anxiety
Some people avoid a dentist visit because they're afraid of the potential pain that might be involved while others may have had a nerve-wracking experience at the dentist when they were younger. Some people may even be afraid due to stories they have heard from family and friends. While the reasons may differ, the effect can be the same, as thousands of individuals avoid the dentist's chair. Unfortunately, the longer people allow dental anxiety to delay their
annual visit to the dentist
, the greater the risk of costly and potentially dangerous problems to fix in the future. For example, plaque, a sticky, colorless film of bacteria, can build up on the teeth, leading to tooth decay, gum recession, and gum disease. If left untreated, the decay can reach the roots of the teeth, which may require a root canal, dental crown, and even
dental implants
. With advanced
gum disease
, the bacteria can actually destroy the jaw bone supporting your teeth, potentially leading to loose teeth and tooth loss. Additionally, current research points towards a connection between gum disease and other health issues like heart disease, diabetes, and strokes.
How to Deal with Dental Anxiety
There are several positive ways to deal with dental anxiety in order to help you get the dental care you need to keep your smile healthy and beautiful.
Choose Wisely: When you have dental anxiety, it's important to find a dentist who will listen to your concerns and help create a successful strategy for easing your fear during your treatment. For some patients, they feel better when the dentist explains what is happening at every step of the process while other patients will feel calmer with a dental office that has a soothing atmosphere. Be upfront with your dentist about your concerns and discuss a possible game plan. This will ensure you've chosen the right dental professional for you.
Communicate: When you feel anxious, don't suffer in silence. Communicate your fears and needs so your dentist can discuss all available options to help improve your comfort, including oral or IV sedation.
Connect to Music: Closing your eyes and concentrating on your favorite songs can help make your dental treatment go by more comfortably. At Charlotte Center for Cosmetic Dentistry, we offer BOSE noise-canceling headphones that you can connect to your iPhone, Android, or to our over-the-chair LED TV's, making it easy to connect to music that soothes you.
Bring a friend: Another effective strategy for dealing with dental anxiety is to reach out to a friend who could sit in the waiting room with you and help you stay calm and relaxed.
Consider sedation dentistry: Sedation dentistry is a safe, effective solution for many people who suffer from dental anxiety. From oral sedation to IV sedation, these options can help patients that want to relax during their treatment but struggle with serious phobia and anxiety. In North Carolina, the use of oral sedation is restricted to dentists who have an IV certification. Due to increased patient request for IV sedation, Dr. Broome underwent the best training available in North America to become IV-certified. As a result, our office can offer multi-dose oral sedation as well as IV sedation options to our patients.
It's possible to overcome your dentist phobia. The most powerful way is to experience a dental treatment that feels calm and safe. The more positive appointments you experience, the less hold anxiety will have over you. The first step is to find a dentist to be your partner in good oral health. Read more about sedation dentistry at
WebMD.com
.
Contact the Charlotte Center for Cosmetic Dentistry
If you are interested in learning more about the effective techniques that Dr. Broome and his team employ to help patients overcome dental anxiety,
contact
Charlotte Center for Cosmetic Dentistry and mention it during your consultation. You can also call our office for more information about successful solutions like
sedation dentistry
.