When it comes to teeth remedies, not all natural ingredients are effective. From charcoal to essential oils for whitening and treating toothaches, which natural teeth remedy works and what doesn't? Charlotte Center for Cosmetic Dentistry in Southpark, Charlotte has become renowned for advanced minimally invasive techniques, an unwavering commitment to excellence, amazing results, and world-class customer service. Believing that "Your smile is the ultimate accessory," Dr. Patrick Broome, DMD, creates beautiful smiles while valuing excellent dental health. Dr. Broome offers custom-designed cosmetic dental solutions as well as outstanding general "gentle dental" services in a relaxing, spa-like environment. Below, Dr. Broome reveals the truth about a few natural folk remedies.
Charcoal Toothpaste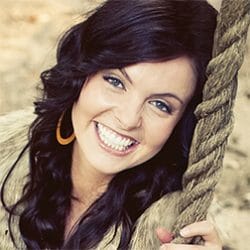 Natural
whitening treatments
are perhaps the most popular searched-for remedies online. Who doesn't want a
brighter smile
that will save you a trip to the dentist? But not all DIY natural
teeth whitening
treatments can deliver the results you want.
Activated charcoal  is a current trend in the beauty and wellness industry. Activated charcoal is now a common ingredient found in face masks, scrubs, and even toothpaste. Activated charcoal is a fine grain black powder made from olive pits, peat, wood, coconut shells, and other natural ingredients that have been oxidized under extreme heat.
Activated charcoal should be avoided when it comes to your teeth. The highly abrasive silica found in the charcoal causes significant damage to enamel as well as scratches ceramic (glass). The black/ gray charcoal color often becomes stuck in scratches or seams around existing dentistry and causes an aesthetic emergency for many when they are unable to remove the residue by brushing. 
Dr. Broome and his team see the often less publicized negative aesthetic consequences of DIY whitening products. We suggest you have a conversation with Dr. Broome before you try any new product or substance on your teeth. A short discussion can save you thousands of dollars and also help avoid unnecessary anxiety. Dr. Broome has predictable ways to improve your health and enhance your smile.  
Clove Oil For Toothaches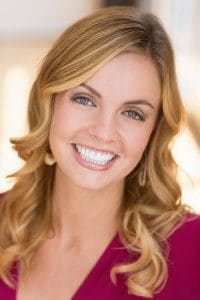 Studies show that certain kinds of mouthwash can benefit oral health. For instance, there are mouthwashes such as those containing
chlorhexidine that help control gingivitis and plaque. According to a
meta-analysis
, mouthwashes containing certain essential oils are also effective.
For centuries, cloves have been used as a pain relief technique. Eugenol, a chemical found in cloves, has been used in dentistry since the 19
th
century. Eugenol is a natural anesthetic and antibacterial agent. Clove oil is also anti-inflammatory and antifungal. It can be made into a natural mouthwash or rubbed directly (or with a cotton ball) over the gums at the point of pain. A
study
has found that eugenol is effective in reducing pain, inflammation, and infection. Participants of the study who used eugenol also have better wound healing compared to those who used alternative treatments or no treatment at all.
Clove oil, however, will only provide temporary pain relief. It is still best to seek medical attention to have the root of the pain treated.
Schedule An Appointment Today In Our Charlotte Office
Natural remedies should never replace brushing, flossing, and regular visits to the dentist. Always adhere to your dentist's recommended dental regimen and only incorporate natural remedies after discussing them during your visit. To learn more about oral health or to schedule a consultation,
contact
Charlotte Center for Cosmetic Dentistry in Southpark, Charlotte.