If you need cosmetic dentistry work done, such as teeth whitening, Invisalign, porcelain veneers, or dental implants, visit the best cosmetic de
ntist in town: Charlotte's Dr. Patrick J. Broome, DMD. Unlike your general dentist, Dr. Broome

specializes in

cosmetic dentistry

.
At Charlotte Center for Cosmetic Dentistry, we help patients achieve smile makeovers so they can smile brightly and proudly everywhere they go. For patients who need root canals, cavity fillings or related procedures, we also offer the most state-of-the-art
laser dentistry in Charlotte, North Carolina
or anywhere!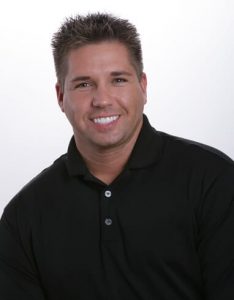 Invisalign for Teeth Straightening
Invisalign's invisible braces have revolutionized orthodontics. Gone are the days that chunky metal braces were the only way you could fix crooked, misaligned teeth. Now, at our Charlotte office, Dr. Broome can fit you for a custom Invis align aligner. The aligner can be removed when you wish to eat, brush or floss, unlike traditional metal braces that limit your activities and dining options. Celebrities trust Invisalign aligners because they are virtually invisible when worn, allowing you to smile with confidence even as your teeth are being straightened and fixed. If you are thinking of getting Invisalign, call Dr. Broome and our team at Charlotte Center for Cosmetic Dentistry today! He can show you a sophisticated virtual model of your future teeth and help you decide if Invisalign is right for you.
Dental Bridges and Implants
Dr. Broome offers many options for replacement of damaged, discolored or missing teeth, including:
Dental Bridges: One popular option for replacing missing teeth is a dental bridge. A bridge is custom-made to fill the gap caused by a missing tooth.
Dental Implants: Dental implants permanently replace missing teeth. A dental implant consists of two parts: a titanium anchor surgically implanted into your jaw and a custom-made dental crown.
Contact The Best Cosmetic Dentist in Charlotte Today!
The best decision you can make for your teeth is to trust cosmetic dentist Dr. Broome for all your general and cosmetic dentistry needs. Call Charlotte Center for Cosmetic Dentistry, at (704) 364-4711 to schedule an appointment today. For more details,
here are the many solutions we offer in the realm of cosmetic dentistry