Improving your smile can increase your self-confidence! Whether you want to look extra special for an upcoming wedding or graduation or simply want your teeth to sparkle, a teeth whitening treatment with Dr. Broome in Charlotte, North Carolina can help you achieve a bright white smile makeover.
Discoloration is one of the most common and easily treatable cosmetic dental problems. You can whiten your teeth if they have become stained from coffee, wine or tobacco, or if your smile is simply less bright than you prefer. If you're feeling insecure about your smile, take a look at the various options at Dr. Broome's Charlotte Center for Cosmetic Dentistry in North Carolina and contact us for a consultation today!
Types of Teeth Whitening

Here at our Charlotte, NC location, Dr. Broome understands that no two patients are alike, which is why we provide various types of advanced teeth whitening. The proven and popular Zoom!®, Ultradent Boost!, Day White, NiteWhite, MI-Paste and Opalescence systems treat patients with different levels of tooth sensitivity and treatment expectations. Using the latest in dental treatments and technology, such as virtual digital impressions and digital x-rays, all of our procedures can be completed within an hour and provide successful results for patients with moderate to severe cases of stained teeth.
Zoom!® 
Zoom!® teeth whitening is our most popular method as it's simple, safe and effective! The process takes approximately an hour and begins with protecting your lips and gums, before the special Zoom!® gel is gently brushed onto the surface of each tooth. You can then relax in one of our comfortable chairs while a specialized light is shined on the teeth for 15-minute increments. This process is repeated three to four times and you will leave our office with a brighter, whiter smile.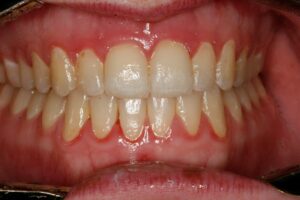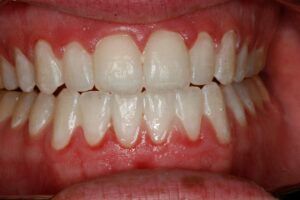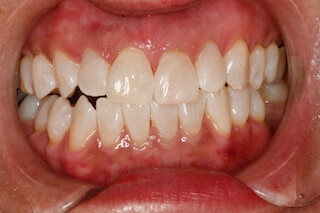 Benefits of Smile Whitening
Throughout the years, tea, coffee, tobacco and even types of medications add to the inevitable increase in stained teeth, causing people to become self-conscious, smile less and even look older. Drugstore whitening kits can be less effective and actually damage your gums if performed incorrectly. An expert cosmetic teeth whitening dentist, like Dr. Broome, should always monitor treatments to ensure they are performed correctly. At our Charlotte, North Carolina dental practice, you'll have a luxurious experience as you relax in our comfortable office with access to many of our spa treatments, such as a paraffin hand treatment while relaxing in a massage chair.
In as little as an hour, you'll leave our office feeling more striking and confident.
Learn more about tooth whitening in Charlotte from this article at WebMD.com.
Frequently Asked Questions
Q: Is teeth whitening safe?
A: Yes! The process is very safe when performed under the supervision of a dentist.
Q: Is the tooth whitening process painful?
A: The procedure is not supposed to be painful, though tooth and gum sensitivity may occur. If you already have sensitive gums/teeth or feel as though sensitivity will be a problem, inform the dentist and you can choose the method that suits your teeth and gums best.
Q: How long does the process take?
A: The process lasts approximately an hour, with results as soon as you leave the office.
Q: How long do the results last?
A: On average, you'll have whiter teeth for the next six to nine months, though results depend on your teeth and upkeep after the procedure.
Q: Is treatment affordable?
A: Yes! Dr. Broome has a competitive package with affordable professional teeth whitening options.
Schedule Your Treatment Today
If you're interested in getting a whiter smile through one of our proven treatments, make an appointment with a teeth whitening dentist in Charlotte, North Carolina today!
Contact Charlotte's Center for Cosmetic Dentistry to quickly achieve a brighter, more confident smile makeover through one of our safe and effective whitening options. You can call (704) 364-4711 for more information and to schedule a teeth whitening treatment appointment in North Carolina with Dr. Broome.
Next, read about porcelain dental veneers.
Charlotte's Leading
Cosmetic Dentist
Schedule Your
Appointment Today