Welcome to Charlotte Center for Cosmetic Dentistry
[wp_colorbox_media class="alignleft" width=385 height=195 url="http://www.youtube.com/embed/p2mi2ypseTU?autoplay=1" type="youtube" hyperlink="https://destinationsmile.com/wp-content/uploads/2013/08/Charlotte-Dentist-Review-300x152.jpg"]
At Charlotte Center for Cosmetic Dentistry, we focus on cosmetic and comprehensive care for all our guests. We are the destination of choice for people from all walks of life that want to enhance their appearance, ensure overall great dental health, and enjoy their visit to the dentist! Our office is custom designed to offer world-class cosmetic and general dentistry. Visit our cosmetic dentistry smile gallery to see before and after photos of many of our satisfied guests. Charlotte Center for Cosmetic Dentistry offers Zoom!®
teeth whitening
, porcelain veneers,
Invisalign
®,
dental implants
,
sedation dentistry
, and minimally invasive
laser dentistry
. We also provide dental training seminars for dentists, hygienists and dental assistants.
We Serve Charlotte, North Carolina and Beyond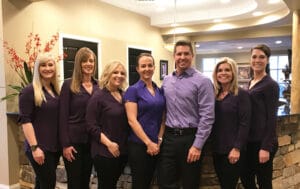 Charlotte Center for Cosmetic Dentistry has been the practice of choice for patients from both North Carolina and South Carolina for years. Now patients from all over the world travel to Charlotte, NC, to visit Dr. Patrick Broome. Charlotte Center for Cosmetic Dentistry has become renowned for amazing results, minimally invasive advanced techniques, an unwavering commitment to excellence, and world-class customer service. Contact our office today to schedule your initial consultation at 704-364-4711.
We Pamper Our Patients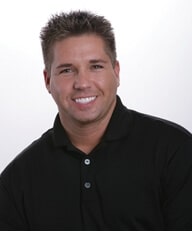 Our office is very different … by design! We want to be sure that our guests are relaxed and comfortable, so we provide an array of spa-like amenities at our cosmetic dentistry practice. While relaxing in your personal massage chair, you can select from over 400+ channels on the overhead satellite TV and flat-screen LED monitors. Listen to sports, news, or weather, watch a movie, or listen to relaxing spa music through Bose® noise-canceling headsets. If you're chilled, warm up with a soft chenille blanket and soothe your hands with a luxurious paraffin wax treatment. At Charlotte Center for Cosmetic Dentistry, we think you should enjoy your visit so we make your comfort our priority.
We're on the Leading Edge!
Dr. Broome believes that up-to-date technology is a vital aspect of an advanced dental practice. Charlotte Center for Cosmetic Dentistry has had a paperless office for over a decade. Digital technology is present in every aspect of our practice from appointment scheduling and record keeping to digital X-rays and digital photographs that eliminate paper charts and lost information. Since all information is stored digitally, this means information is instantly available throughout our practice and communication with our laboratory artist and specialist is seamless. Revolutionary technology such as laser dentistry and virtual digital impression technology are utilized to increase comfort, decrease treatment time, and improve results for our cosmetic and general dentistry guests in Charlotte, North Carolina. If you would like to experience this advanced technology and transform your dental experience, please contact
Charlotte Center for Cosmetic Dentistry
today at 704-364-4711.