At the
Charlotte Center for Cosmetic Dentistry
, we don't focus solely on cosmetic issues. We also provide regular dental services, among which is oral cancer screening. Oral cancer screenings are an important step in catching cancer or precancerous lesions at an early state, before it has had a chance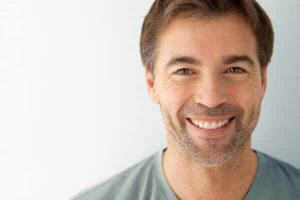 to metastasize to other areas of the body. Everyone here cares about all aspects of your oral health, so we will screen you for oral cancer both as part of your
regular dental checkup
and more thoroughly if you are at a high risk. The hygienist first performs an extra- and intra-oral screening, using the Identifi 3000 multi-wavelength light, then the dentist reviews the information which was collected and performs a more thorough examination. We feel that by having the hygienist and dentist both actively involved in the screening, we can increase the chances of early detection of oral cancer.
About Oral Cancer
Oral cancer
is one of the most fatal cancers, because it is often caught at a late stage. Oral cancer is not particularly difficult to discover and diagnose, but due to a lack of comprehensive screening protocol, it is often discovered at a dangerously late stage. Oral cancer has a propensity to metastasize to other areas, particularly the lymph nodes in the neck, and once it has metastasized, the prognosis for full recovery takes a turn for the worse. However, if oral cancer is caught at an early enough stage, it can be treated very effectively. It only becomes a major problem if left alone to spread and grow. Unfortunately, oral cancer can be difficult to detect by patients; it can grow without causing any significant discomfort or symptoms that a patient would get checked out. Plus, once a patient has had a significant case, the chances of getting it again even after recovery from the first time is high.
When to Have an Oral Cancer Screening
Oral cancer screenings
are often performed routinely, during a normal dental checkup. However, these screenings tend to be superficial. Deeper oral cancer screenings are usually only called for if a patient is considered at-risk. If a patient falls under an at-risk category, it is wise to have regular oral cancer screenings to catch it early. The category most at-risk for oral cancer is men age 50 and over. Other at-risk factors include smoking and chewing tobacco. African Americans have historically gotten oral cancer at a higher rate than Caucasians, with a poorer survival rate as well. The typical age that most oral cancer is found in the 40 and over age group. Recently, a trend in younger patients has been identified. Strong world-wide research has demonstrated a connection between HPV (human papilloma virus) and oral cancer.
For more information about Oral Cancer Screenings, contact Charlotte Center for Cosmetic Dentistry
If you are concerned about oral cancer or think that you may be at risk for developing it, don't hesitate to schedule a screening with Dr. Broome. For more information, call 
704.364.4711
 today! Next, here's some information on
Oral Bacteria DNA Tests
.