Caelynn Miller-Keyes Smile Makeover Journey
Dr. Patrick Broome and the staff at Charlotte Center for Cosmetic Dentistry are honored that 2019 The Bachelor contestant and Miss North Carolina Caelynn Miller-Keyes has decided to share her journey to a new smile. She hopes it encourages and inspires others who feel less confident about their smiles to explore our solutions.
"I Never Smiled in Photos Before, But Now I Smile in…Every Photo!" "You don't understand the difference a smile makes until you've changed it."
Caelynn Miller-Keyes, Miss North Carolina First runner-up Miss USA | The Bachelor 2019 - season 23 Read More
Despite being crowned Miss North Carolina and busy preparing for the Miss USA pageant, Caelynn's confidence was not as high as you'd imagine for a beauty queen.
"
I know it seems strange, but…on stage something always seemed to be missing," she says.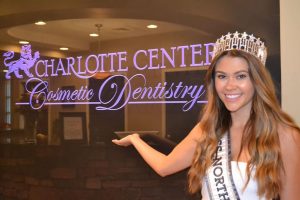 In her own words, Caelynn Miller-Keyes had always been fearful of dentists. Her experiences in the past had been bad, yet she knew she needed a change. Of course, it was her smile. "My teeth were holding me back. Gaps in my teeth made me look really young and I wasn't confident."
"I didn't know there was a great cosmetic dentist in North Carolina"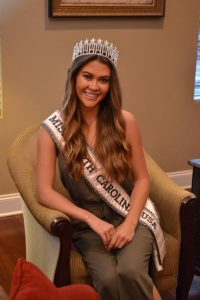 To compete in a beauty pageant, a beautiful, confident smile is a must. But how can you compete to the best of your ability without smiling?
Living right here in Charlotte, NC, Caelynn thought there was no way she could find someone to fix her smile without traveling to some faraway place, like Las Vegas or LA.
You don't get to where Caelynn's gotten in life without hard work and dedication, so, she did her research. When she came across Dr. Patrick J. Broome of Charlotte Center for Cosmetic Dentistry, she couldn't believe her luck.This was the question facing Caelynn. She knew that something was missing. Something she badly needed.
The Best Cosmetic Dentistry in Charlotte
"The best of the best is right here in Charlotte!"
Caelynn is not afraid to talk about her new smile. "I'm very open about my veneers. People compliment me and say
'I never would have known!'
"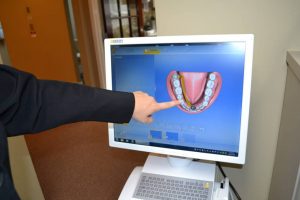 She says she gets asked all the time where she got her new smile. "Everyone assumes I went to LA, but I found Dr. Broome right here in Charlotte!" When she found Dr. Broome's web site, she was impressed by the reviews, the before-and-after photos, and the patient testimonials.
Caelynn Knew She Wanted Veneers But She Had Concerns
"Dr. Broome puts your mind at ease. He is so personable and a sense of calm overcomes you when he comes into the room. He's so confident because he knows what he's doing – and I like that. It reassured me."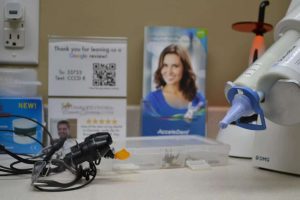 Plus, she says that she had "securities about the gaps in my teeth," and was concerned that her new smile would not look like real teeth.Past dental experiences had left her with a lot anxiety about dentists. You could even call it a phobia. The thought of a smile makeover made her heart race. But then Dr. Broome show her pictures of another girl who had similar smile issues and Caelynn loved how she looked. Caelynn 's treatment included 10
carefully crafted veneers
, each meticulously customized in both shape and color to match her smile.
Had it not been for Dr. Broome and his staff, "I don't think I'd have been first runner-up to Miss USA"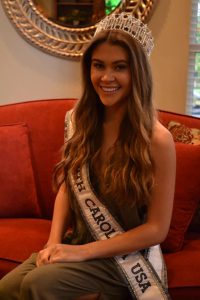 Caelynn says the results made her so happy and the staff at Charlotte Center for Cosmetic Dentistry made it so easy. She says that the staff is so kind, and it gave her a one-of a kind experience. "
It feels more like a spa.
They gave me essential oils like lavender to calm me. I even got Bose headphones to block out sounds. It's amazing!" A short time later, Caelynn was crowned runner-up to Miss USA and landed a highly sought-after spot as a high profile bachelorette on The Bachelor.
Caelynn's heartfelt message for Dr. Broome
If you're not happy about your teeth, or if you're not confident about your smile,
c
ontact Dr. Patrick Broome and the staff at Charlotte Center
for Cosmetic Dentistry for a consultation. It'll change your smile – and your life! 
Just ask Miss North Carolina Caelynn Miller-Keyes.