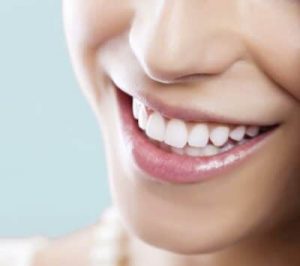 Many people are fearful of visiting the dentist, due to the noise and pain that can be caused by dental drills. At the Charlotte Center for Cosmetic Dentistry, Dr. Patrick Broome utilizes the revolutionary Waterlase laser dentistry system to provide patients with a more comfortable and effective dental treatment.
What is Laser Dentistry?
Dental lasers contribute significantly to the field of cosmetic dentistry, according to research published in the National Library of Medicine. Using the advanced BIOLASE Waterlase iPlus system, Dr. Broome can perform a wide variety of dental procedures using laser dentistry instead of a dental drill. Laser dentistry uses specific and focused laser energy to treat both hard and soft tissue. Unlike a dental drill, laser dentistry uses light energy, water, and air to precisely remove damaged tissue and creates no collateral damage to surrounding gum tissue or tooth structure. Many patients who undergo laser dentistry procedures do not require local anesthetic because there is a minimal sensation to the treated area when drills are not involved. After an initial consultation, Dr. Broome determines if laser dentistry is appropriate for each patient's procedure.
How is Laser Dentistry Used?
Laser dentistry has some limitations when it comes to certain dental procedures and cannot be used to remove silver fillings or bridges and crowns containing any metal. However, laser dentistry can be used for a wide variety of soft-tissue and hard-tissue procedures. For patients with cavities, Dr. Broome can use laser dentistry to remove the cavity and prepare the tooth for fillings. Laser dentistry can also be used to prepare the teeth for porcelain veneers or remove veneers. Using minimally invasive laser dentistry, Dr. Broome is able to remove veeners without cutting them! Tooth reshaping and bone sculpting are other hard-tissue procedures that can be performed with laser dentistry in a way that is fast and minimally invasive. For soft-tissue procedures performed on the gums, laser dentistry allows Dr. Broome to sculpt, contour, and shape the gums without causing any pain or bleeding for the patient. Laser dentistry also removes bacteria in both the teeth and gums to promote a healthier smile.
What Can I Expect from Laser Dentistry Treatments?
Patients of the Charlotte Center for Cosmetic Dentistry benefit from the expertise of Dr. Broome and the most technologically advanced laser dentistry available. Dr. Broome is committed to using only state-of-the-art equipment to give patients the most satisfying laser dentistry experience. At the Charlotte Center for Cosmetic Dentistry, there is no extra charge for utilizing laser dentistry, as Dr. Broome fully believes that laser dentistry is the best dental care available. Dr. Broome meets personally with each patient to develop a treatment plan that is appropriate for their dental needs.
Schedule a Laser Dentistry Consultation in Charlotte Today!
If you have dental phobias or dread the sounds of a traditional dentist office, contact us to schedule your new patient consultation and find out more information on how you can benefit from advanced laser dentistry with Dr. Patrick Broome. Call the Charlotte Center for Cosmetic Dentistry at (704) 364-4711 today!
Next, read Achieve a Straighter Smile with Invisalign!